Zubrowka Wild Strawberry Vodka Liqueur (Leśna Poziomka) 50cl / 32%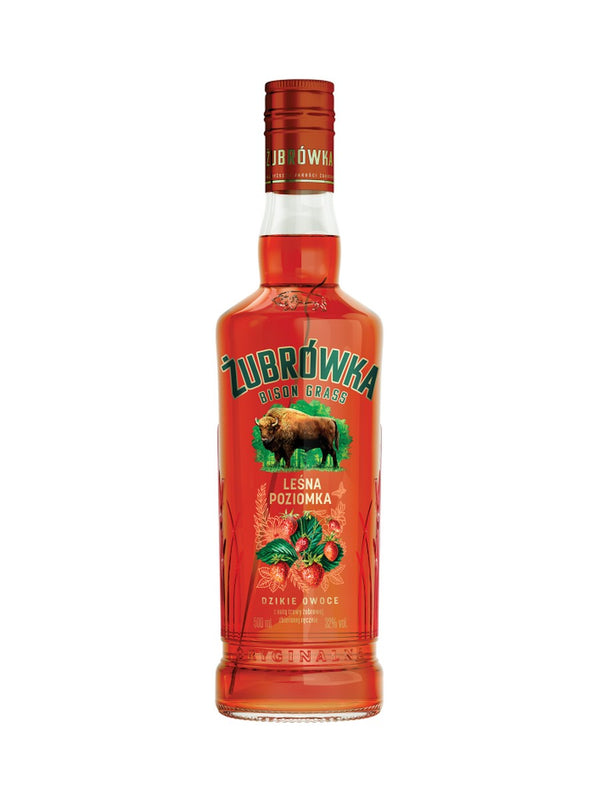 Żubrówka Bison Grass wild Strawberry is a Polish flavored vodka based on a unique and unchanging recipe, which gives a richer, deeper, more concentrated flavor. Żubrówka Bison Grass Lesna Poziomka has a sweetness that contrasts with the surprising, characteristic aroma of wild, slightly sour strawberries.
🇵🇱 Żubrówka Bison Grass Leśna Poziomka to Polska wódka smakowa bazująca na wyjątkowej i niezmiennej recepturze opierającej się o macerat z trawy żubrowej, zgodnie z wieloletnią tradycją, leżakowany w dębowych beczkach, co nadaje mu bogatszy i głębszy, bardziej skoncentrowany smak.