Zubrowka White Vodka (Biała) 70cl / 40%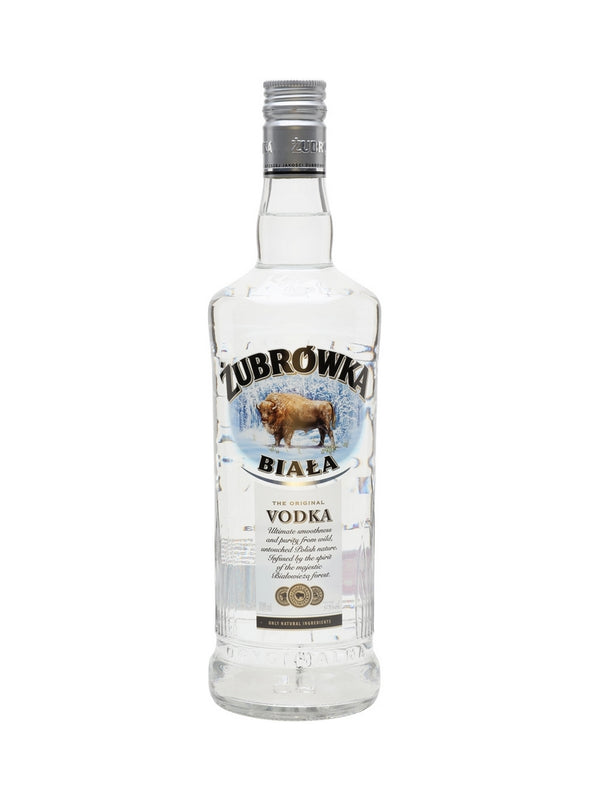 Biala meaning 'white' in Polish, is inspired by the clean white snows of the primeval Białowieska Forest in winter. The natural and traditional, and at the same time original character of Żubrówka is also emphasized by the attractive packaging.
🇵🇱 Krystalicznie czysta Żubrówka Biała wywodzi się z Puszczy Białowieskiej. Swoją moc czerpie z najbardziej niedostępnych terenów, tworząc delikatny smak wódki czystej z natury. Nieskazitelną czystość Żubrówka Biała zawdzięcza także 6-krotnej destylacji oraz jedynej w Polsce platynowej filtracji.