Zubrowka Black Vodka (Czarna) 70cl / 40%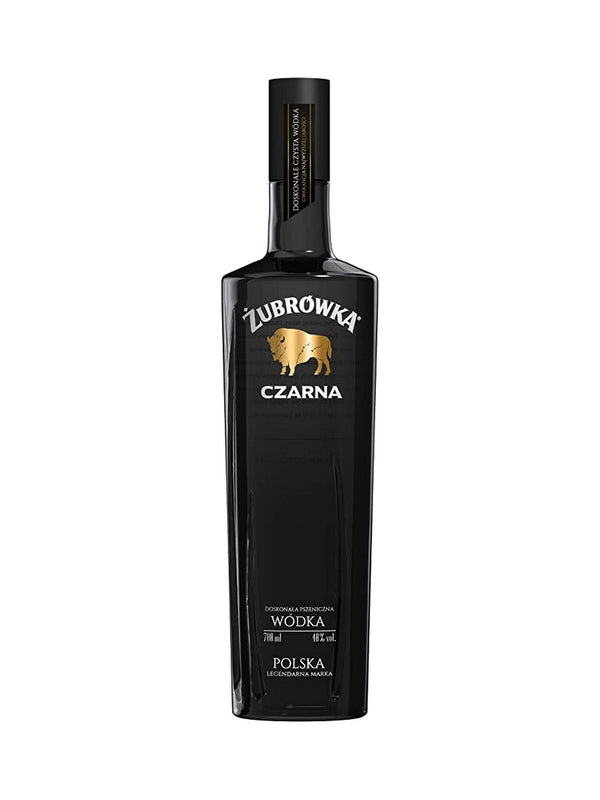 Żubrówka Black is the only Polish vodka to undergo a unique filtration process using charcoal from Białowieża oaks. The water for Żubrówka Black is drawn from the purest springs in the Białowieża Forest and top quality wheat is used for producing the neutral spirit that comes exclusively from Polish farms.
🇵🇱 Puszcza Białowieska to od zawsze symbol majestatycznej polskiej natury. Dlatego jesteśmy dumni, że Żubrówka Czarna swój niepowtarzalny smak zawdzięcza właśnie jej bogactwom. Woda, z której powstaje, pochodzi z najczystszych źródeł Puszczy. Doskonały, polski spirytus pszeniczny tworzony jest wyłącznie z najwyższej jakości ziaren. Sama wódka filtrowana jest węglem drzewnym, w który przemieniły się białowieskie dęby.