Zoladkowa Gorzka with Mint Vodka Liqueur (z Miętą) 50cl / 36%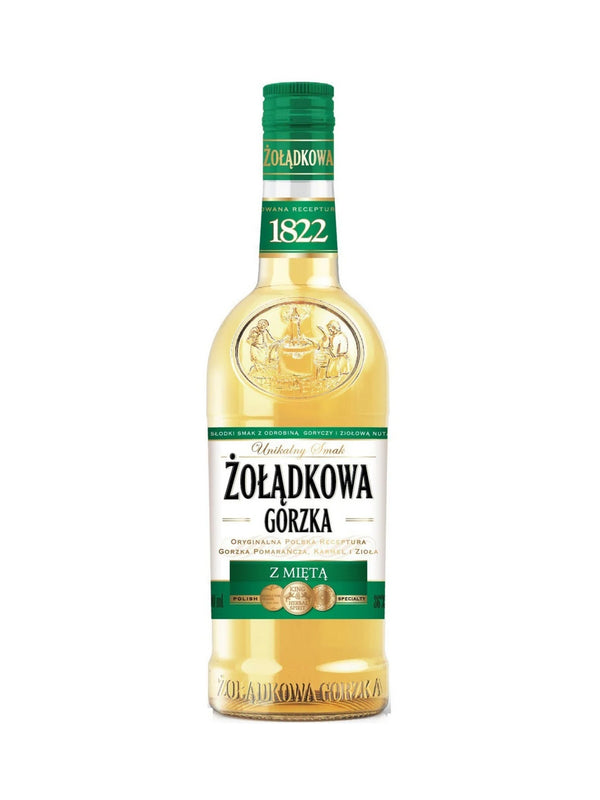 The distinctive, proven taste of traditional Żołądkowa Gorzka has been enhanced with a refreshing note of mint to create this new and different liqueur. Żołądkowa Gorzka Mint has an unrivalled distinctive taste, it is also very refreshing and is a perfect ingredient for many cocktails. A classic, special herb, bitter vodka-based liqueur with added peppermint which is ideal for vodka cocktails. Introduced to the market in 2005.
🇵🇱 Tradycyjny smak wódki Żołądkowej Gorzkiej idealnie skomponowany z aromatem miętowym. Dodaje on niepowtarzalnego smaku i aromatu, pozostającego na długo w podniebieniu i pozwalającego na chwilę orzeźwiającego wytchnienia w zgiełku codzienności.