Zoladkowa Gorzka Quince and Mint Vodka Liqueur (Rześka Pigwa z Miętą) 50cl / 30%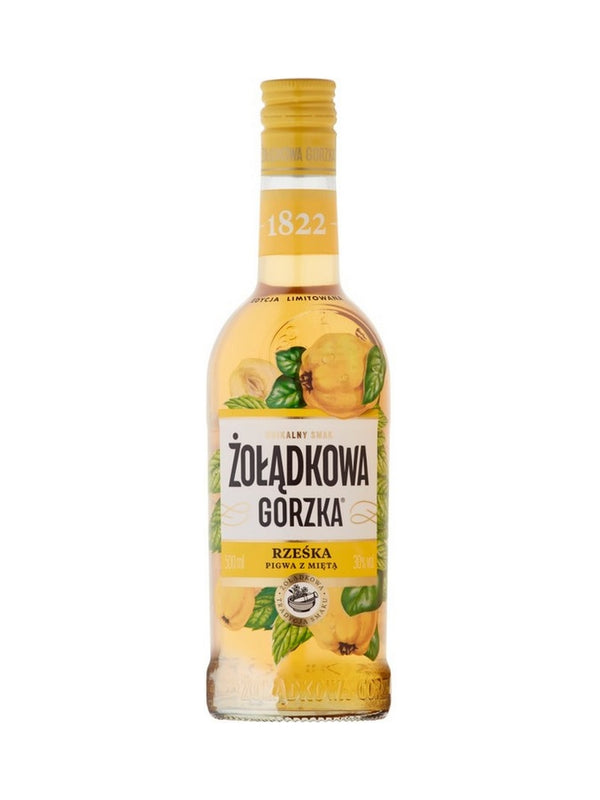 A light and pleasant taste obtained thanks to a unique combination of macerated bitter oranges, caramel and spices, as well as natural quince juice with the addition of mint.
🇵🇱 Swój unikalny rześki smak zawdzięcza połączeniu macerowanych gorzkich pomarańczy z karmelem, przyprawami oraz naturalnym sokiem z pigwy z dodatkiem mięty. Zawiera 100 % naturalnych składników. Ma przyjemny smak, który zachwyca lekkością.