Zoladkowa Gorzka Fig Vodka Liqueur (z Figą) 50cl / 30%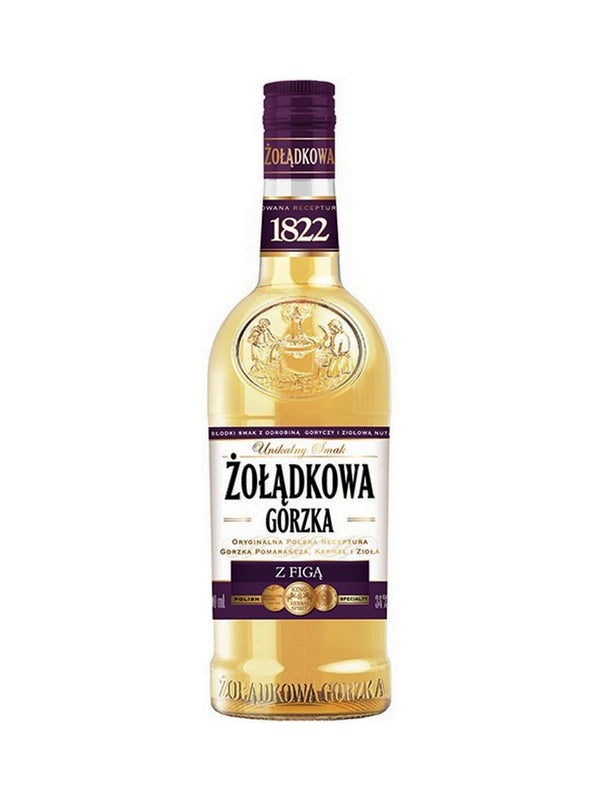 Żołądkowa Gorzka have taken their traditional Polish vodka and enriched it with wonderful fig extracts, creating a spiced, warming. fruity drink. A true Polish speciality, the use of figs to add richness and flavour to dishes and drinks has been done in Poland for centuries.
🇵🇱 Tradycyjny smak słodko-gorzkiego połączenia tym razem wzbogacony ekstraktem z owoców fig, które czynią kompozycję smaków i aromatów jeszcze bardziej złożoną i bogatą. Specjał staropolskiej sztuki kulinarnej odtworzony z największą starannością w Żołądkowej Gorzkiej.