Zoladkowa De Luxe Vodka (De Luxe) 70cl / 40%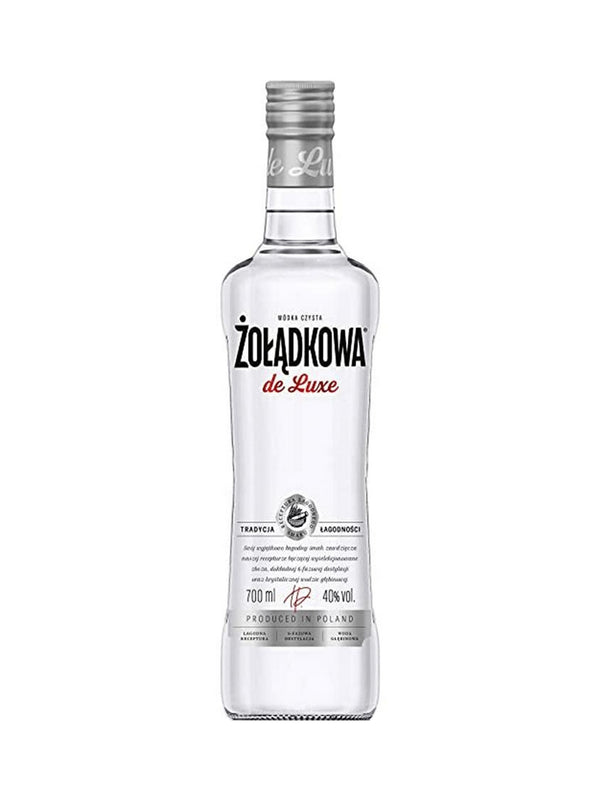 From the moment it appeared on the market, it quickly won the recognition of consumers for its neutral taste and mild delicate fragrance. Unflavoured version of the popular herbal vodka brand was launched in 2007 and it is now one of the best-selling and fastest growing vodka brands in Poland. Wodka Żołądkowa Gorzka translates as 'bitter vodka for the stomach'.
🇵🇱 Żołądkowa Gorzka de Luxe to wódka o niezwykle wyrazistym smaku. Zawiera 40 % alkoholu. Posiada wygodną w użyciu butelkę, która pasuje do dłoni, dzięki czemu nalewanie jest proste i wygodne.