Zoladkowa Colonial Port-au-prince Vodka Liqueur (Kolonialna z Nutą Whiskey) 50cl / 38%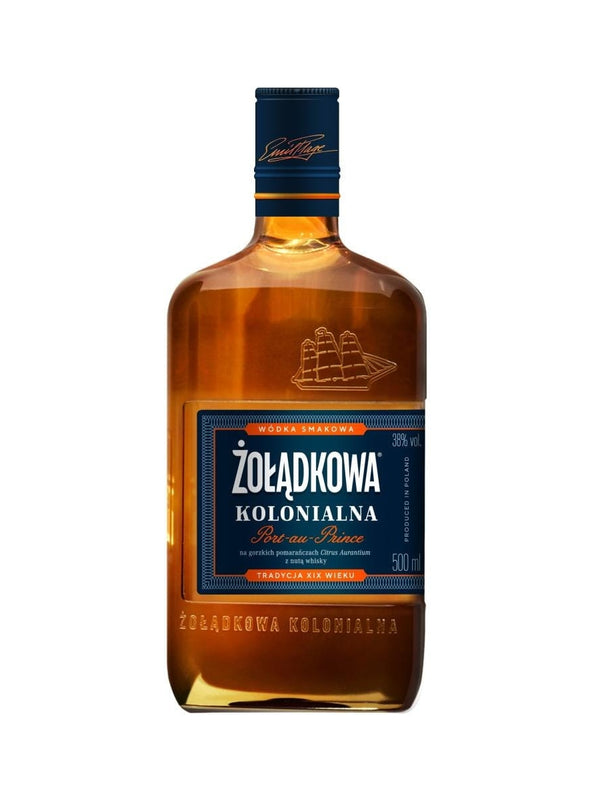 Żołądkowa Kolonialna with a Note of Whiskey refer to the original recipe of Żołądkowa Gorzka from the 19th century, based on wild bitter oranges imported from the farthest corners of the world. The combination of exotic spices with notes of brandy and whiskey aged in oak barrels gives it a rich and complex taste.
🇵🇱 Żołądkowa Kolonialna Port-au-prince z Nutą Whiskey jest inspirowana recepturą Żołądkowej Gorzkiej z XIX wieku. Połączenie nut whiskey leżakowanych w dębowych beczkach, gorzkich pomarańczy z najdalszych zakątków świata oraz przypraw zaowocowało bogatym, złożonym smakiem.