Wyborowa Cherry Vodka Liqueur (Wiśnia) 50cl / 30%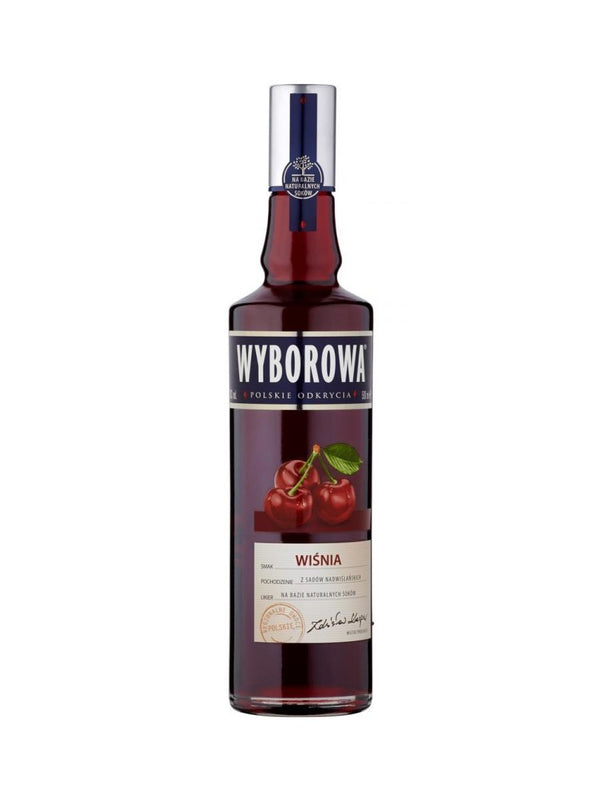 The banks of the Vistula river are famous for excellent conditions for growing the best cherries for the fruit processing industry. We locked juice from freshly picked Vistula cherries in this bottle of liqueur, creating a unique natural formula. It is produced in accordance with the definition of Polish Vodka.
🇵🇱 Wódka Wyborowa Wiśnia powstaje ze świeżo wyciśniętego soku z wiśni. Wybrzeże wiślane to stąd pochodzą najlepiej uprawiane wiśnie nadające niesamowity smak tej wódce.