Torunska Gingerbread Vodka Liqueur (Piernikowa) 50cl / 32%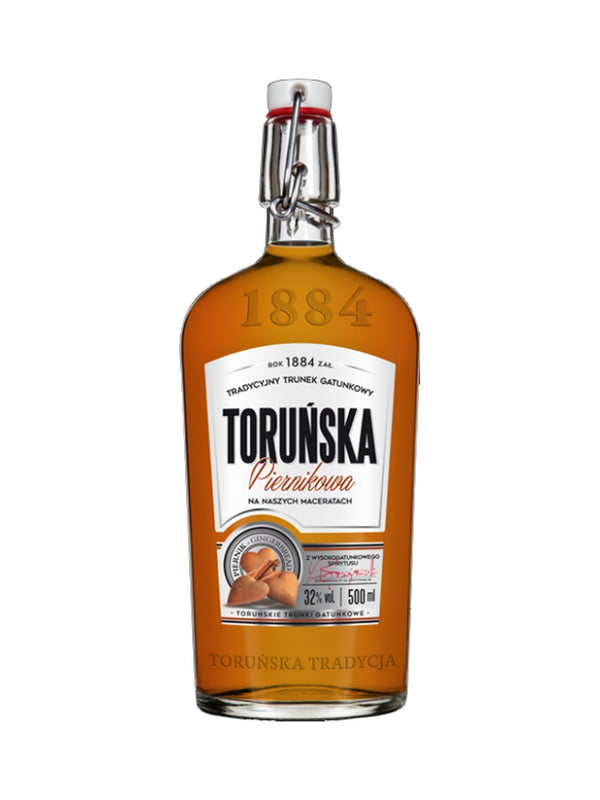 An outstanding member of the Toruńska family of beverages. Thanks to the carefully constructed blend of macerates and spices – our company secret – we've managed to recreate the full richness and complexity of gingerbread flavour and aroma. Try it just once and you'll keep coming back for more.
🇵🇱 Toruńska Piernikowa to jedyny w kraju wysokoprocentowy trunek o piernikowym smaku produkowany na szerszą skalę.