Torunska Cranberry Vodka Liqueur (Żurawinowa) 50cl / 32%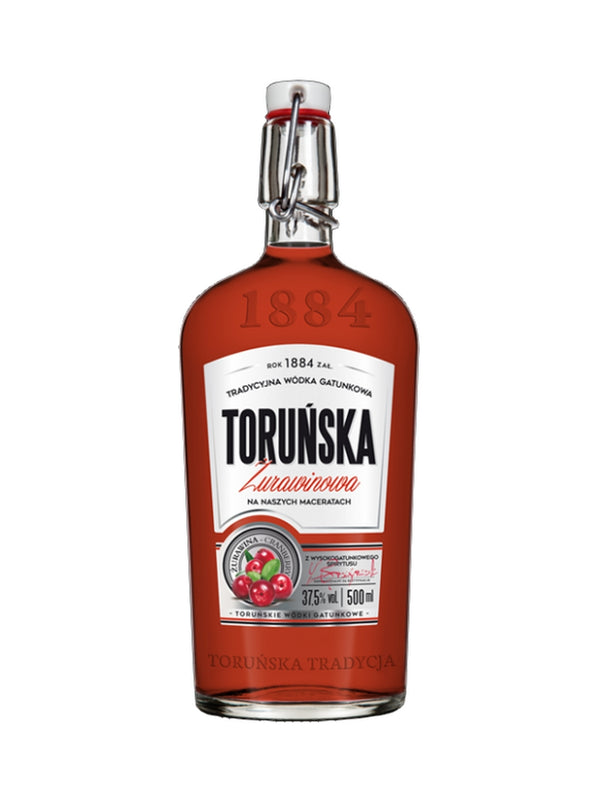 Cranberry vodka with a refined red hue and exceptional flavour and aroma. All thanks to the combination of high-quality pure vodka, natural cranberry juice concentrate and macerate. Perfect in mixed drinks, and even better straight.
🇵🇱 Toruńska Żurawinowa jest to wódka o smaku żurawinowym, produkowana z wysokiej jakości spirytusu destylowanego w pięcio kolumnowym aparacie rektyfikacyjnym. Do jego produkcji użyto naturalny macerat na świeże owoce oraz koncentrat soku żurawinowego.