Torunska Cherry Vodka Liqueur (Wiśniowa) 50cl / 32%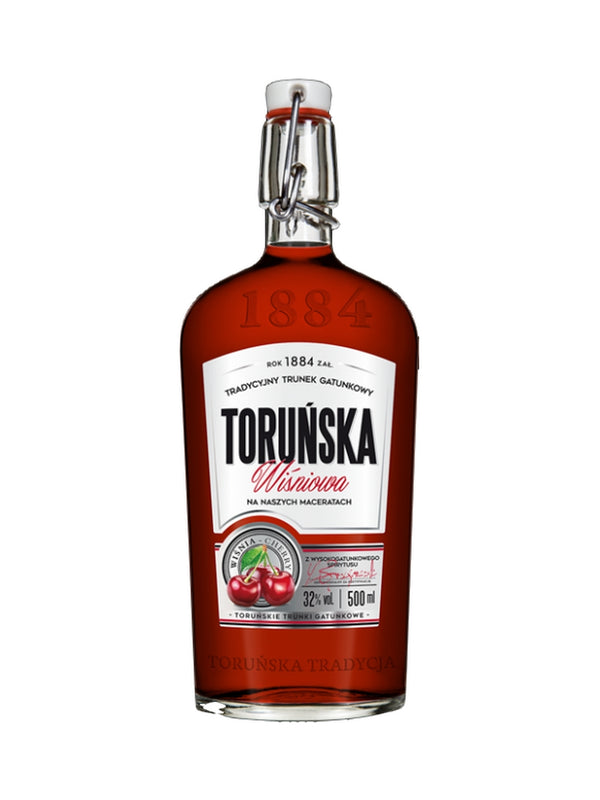 It's a taste that lets you move to the summer garden to enjoy this juicy liquor. For its recipe, we used natural macerate for fresh fruit and natural cherry juice.
🇵🇱 Tradycja w połączeniu z naturalnymi składnikami nadaje ich produktom szlachetny smak. To smak dzięki któremu przeniesiesz się do letniego sadu, aby delektować się tym soczystym trunkiem. Do jego receptury wykorzystaliśmy naturalny macerat na świeże owoce oraz naturalny sok z wiśni.