Talka Plum in Chocolate Liqueur (Śliwka w Czekoladzie) 50cl / 16%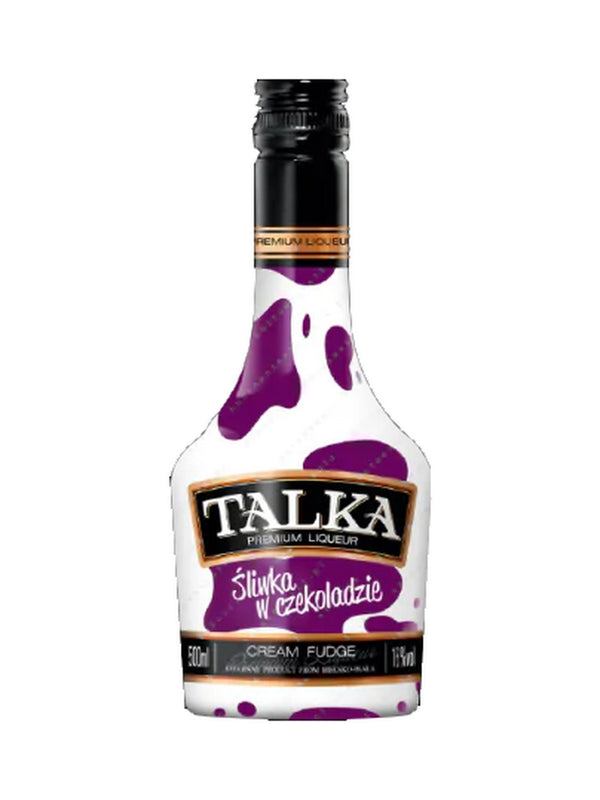 Talka Plum in Chocolate is a milk liqueur with a velvety texture. Delicate, creamy, with a sweet, milky flavour. It brings to mind the flavours of a carefree childhood. A slightly funny product, perfect for a nice afternoon with close friends. The original spotted bottle closed with an elegant lid will undoubtedly attract the attention of consumers.
🇵🇱 Talka Śliwka w Czekoladzie to Polski likier mleczny o aksamitnej konsystencji. Delikatny, kremowy, o słodkim, mlecznym smaku. Przywodzi na myśl smaki beztroskiego dzieciństwa. Produkt nie tylko dla pań, lekko zabawny, doskonale nadający się na miłe popołudnie w gronie bliskich przyjaciół. Oryginalna łaciata butelka zamknięta elegancką zakrywką niewątpliwie przyciągnie uwagę konsumentów.