Soplica Plum Vodka Liqueur (Śliwkowa) 50cl / 28%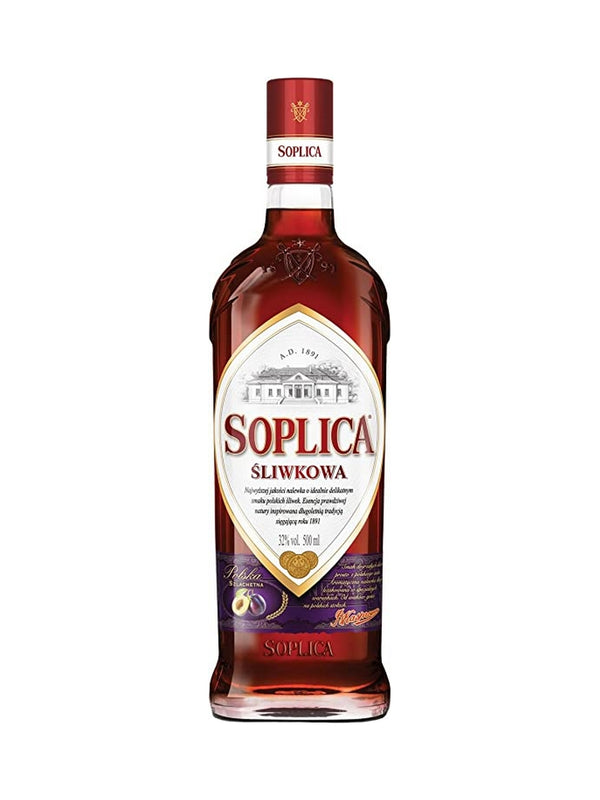 Soplica Plum Spirit drink has all of the character and credentials of the original product which has been produced in Poland since 1891. With the same careful blend of grain vodka, rye and wheat, Soplica Plum also contains the flavour of plums and is made from all natural ingredients to a traditional Polish recipe.
🇵🇱 Receptura tej wyjątkowej nalewki oparta jest na owocach śliwek. Jedynie naturalne składniki i staropolskie receptury pozwoliły stworzyć ten szlachetny trunek, zmieniając cierpkie owoce tarniny na słodki bukiet pełen niespotykanych akcentów smakowych i zapachowych. Bogactwa aromatu dopełnia długie leżakowanie w specjalnych warunkach.