Soplica Old Polish Original Vodka Liqueur (Staropolska Oryginalna) 70cl / 38%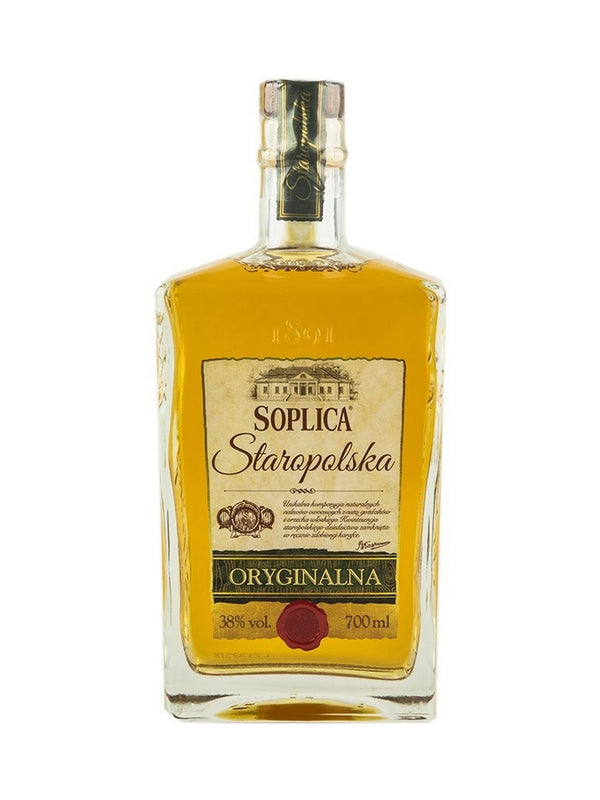 Is a luxurious, colorful vodka. the quintessence of noble taste in the best species. It is made from aromatic liqueurs of walnuts, elderberry, jasmine and forest wild strawberry, enriched with traditional Polish honey.
🇵🇱 Soplica Staropolska sporządzona według staropolskiego przepisu, łączy w sobie aromatyczne nalewy na orzechy włoskie, śliwki i goździki. Uszlachetniona jest tradycyjnym polskim miodem, po czym długo leżakuje w specjalnych warunkach, aż osiągnie pełnię swojego lekko słodkiego i owocowego smaku.