Soplica Mirabelle Plum Vodka Liqueur (Mirabelkowa) 50cl / 28%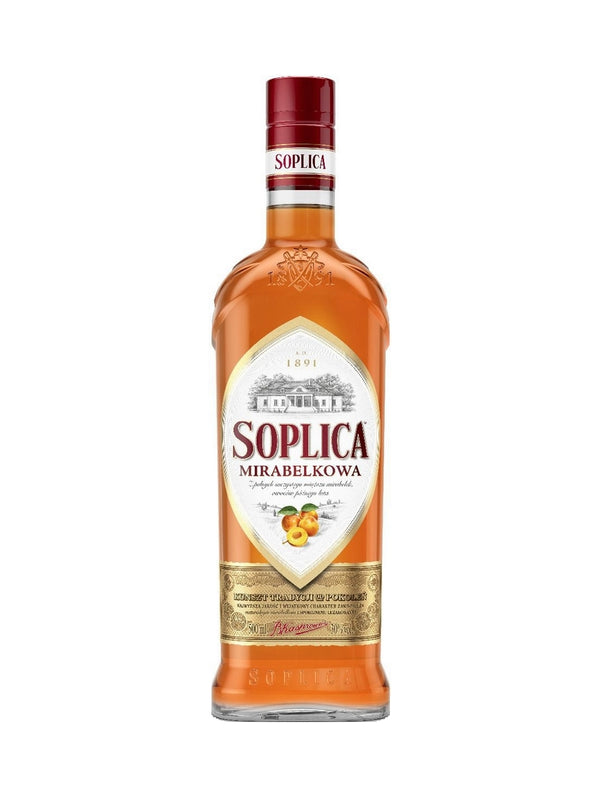 Soplica Mirabelle is the result of a combination of ripe and exceptionally aromatic mirabelles with Polish spirit, a long process of maceration and traditional old Polish recipes. New Soplica Mirabelle supplements the offer of Soplica liqueurs with another Polish flavor that is innovative on the market.
🇵🇱 Soplica Mirabelkowa to wynik połączenia dojrzałych i wyjątkowo aromatycznych mirabelek z polskim spirytusem, długiego procesu ich maceracji oraz tradycyjnych staropolskich receptur. Nowa Soplica Mirabelkowa jest uzupełnieniem oferty nalewek Soplicy o kolejny polski i innowacyjny na rynku smak.