Soplica Hazelnut Vodka Liqueur (Orzech Laskowy) 50cl / 28%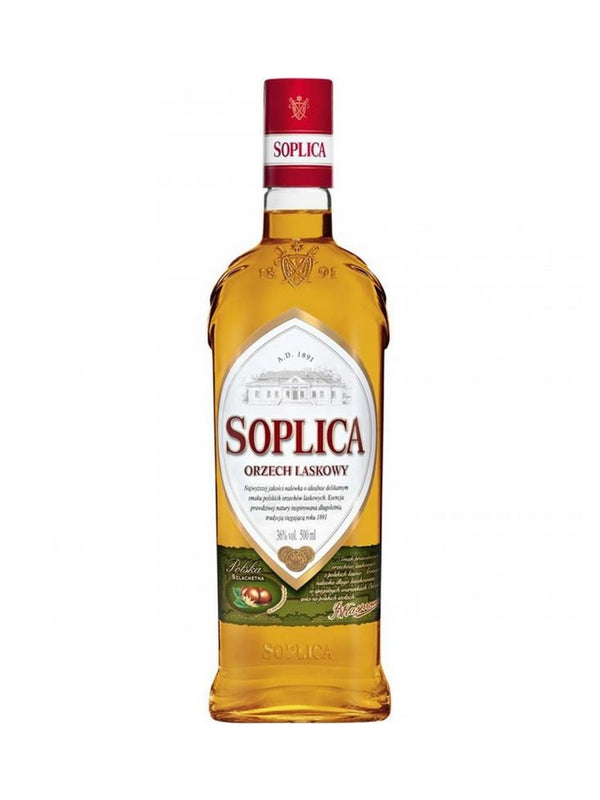 Soplica Hazelnut flavoured Spirit drink has all of the character and credentials of the original product which has been produced in Poland since 1891. With the same careful blend of grain vodka, rye and wheat, Soplica Hazelnut also contains the delicious flavour of hazelnuts carefully selected from the forests of Poland.
🇵🇱 Soplica Orzech Laskowy to aromatyczna nalewka o słodkim smaku orzechów laskowych z polskich lasów. Oryginalna receptura opracowana została przez fachmistrzów Soplicy, a jej niepowtarzalny i jedyny na rynku smak może być degustowany z dodatkami lub bez.