Soplica Cranberry Vodka Liqueur (Żurawinowa) 50cl / 28%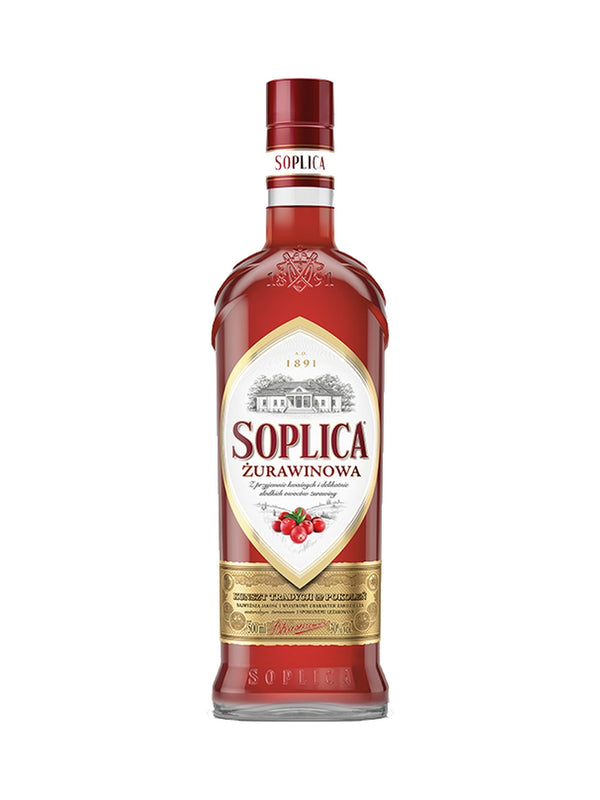 A new tincture whose secret of taste and aroma is a composition of sour and delicately sweet cranberries.
🇵🇱 Soplica Żurawinowa to klasyczna wódka smakowa, produkowana wyłącznie z żurawiny oraz polskiego spirytusu na bazie tradycyjnych receptur. Żurawina jest głęboko zakorzenionym owocem w polskiej tradycji, gdzie od wieków była wykorzystywana ze względu na właściwości lecznicze.