Soplica Cherry Vodka Liqueur (Wiśniowa) 50cl / 28%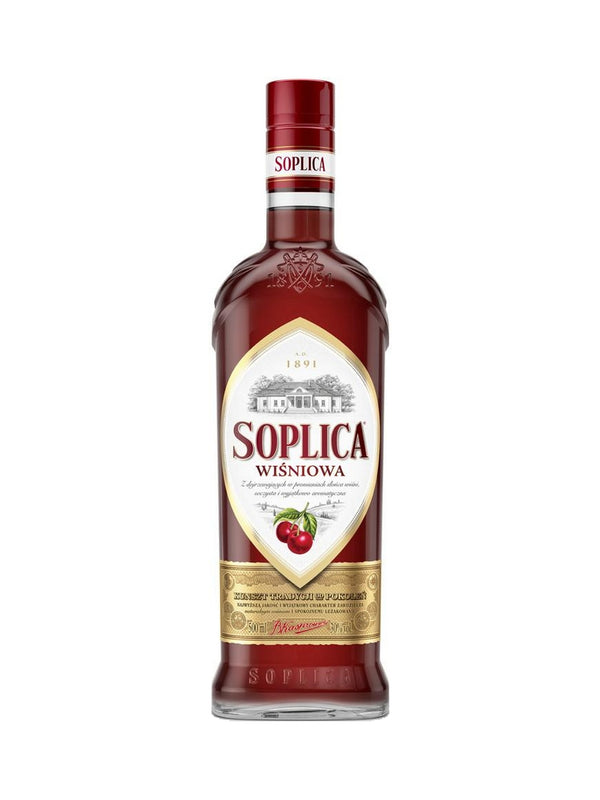 Soplica Cherry Spirit drink has all of the character and credentials of the original product which has been produced in Poland since 1891. With the same careful blend of grain vodka, rye and wheat Soplica cherry liqueur also contains juicy cherries ripened in sunny Polish orchards. Soplica Cherry Spirit drink has a fresh sweet aroma with a well balanced soft velvety texture and a subtle taste of sweet juicy cherries.
🇵🇱 Jedyna w swoim rodzaju nalewka tworzona z w pełni dojrzałych wiśni z polskich sadów. Zgodne ze staropolską tradycją długie leżakowanie trunku oraz wyjątkowa receptura oparta na dojrzewających w słońcu owocach, nadają mu niepowtarzalnego smaku z wyróżniającą się nutą wiśniowej pestki.