Soplica Cherry in Chocolate Vodka Liqueur (Wiśnia w Czekoladzie) 50cl / 25%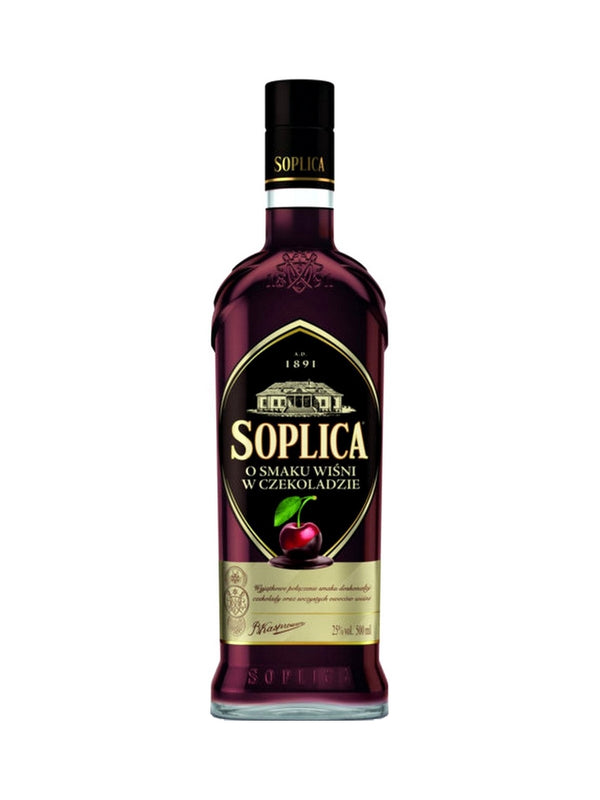 Soplica Cherry in Chocolate it is a unique combination of the taste of perfect chocolate and juicy cherries full of unusual aroma. A drink with a velvety texture that pleasantly stimulates the senses.

🇵🇱 To wyjątkowe połączenie smaku doskonałej czekolady oraz soczystych i pełnych niezwykłego aromatu dojrzewających w słońcu owoców wiśni. Trunek o aksamitnej konsystencji, który przyjemnie pobudza zmysły.