Soplica Blackcurrant Vodka Liqueur (Czarna Porzeczka) 50cl / 28%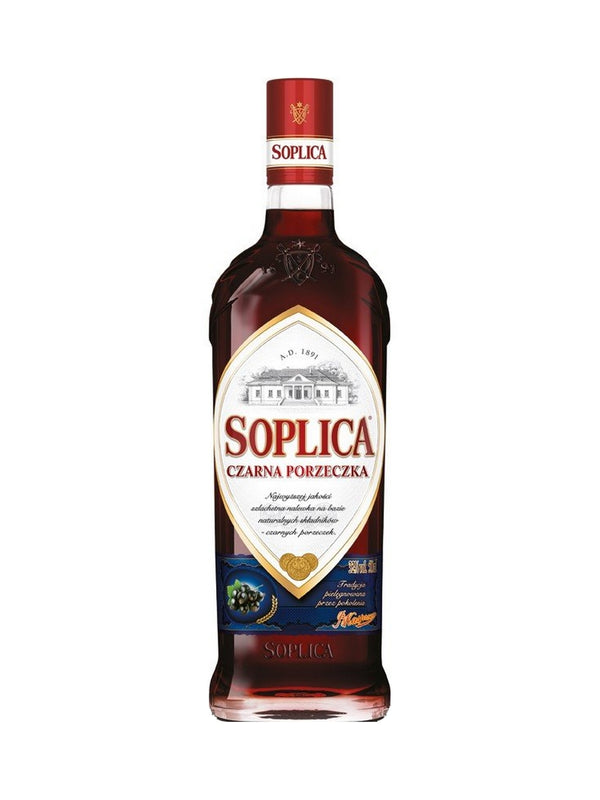 Soplica Blackcurrant takes the juicy, jammy sweetness of freshly-picked blackcurrants and infuses it into this legendary vodka formulation. You fancy blackcurrants? Then you'll love what this vodka delivers. Soplica is one of the most famous brands of vodka in Poland, thanks to their old-fashioned method of distillation. Pure water, grain and rye are all it takes to produce this pure, natural-tasting formula that can be enjoyed many ways. Do like the Poles do and gently sip from a shotglass, or add a dash of soda and give it some fizz.
🇵🇱 Soplica porzeczkowa z pewnością przypadnie do gustu osobom lubiącym sięgać po produkty przygotowane na bazie smacznych, znanych owoców. Unikalny przepis wykorzystuje najlepsze polskie czarne porzeczki, które wywołują skojarzenia z wakacyjną beztroską i domowymi specjałami, takimi jak konfitury, ciasta czy soki. Wyróżnia się delikatnym aromatem podkreślającym naturalne pochodzenie oraz smakiem świeżych owoców znanym z domowych nalewek.