Slivovitz Podbeskidzka Plum Brandy Liquor (Śliwowica) 70cl / 50%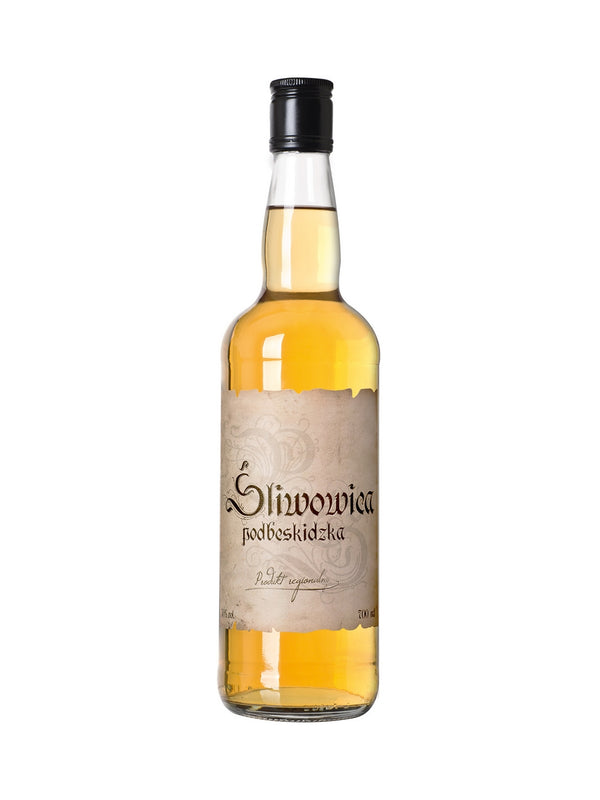 Sliwowica is a plum distillate with Slavic origins. It is generally produced in Central and Eastern Europe and in the Balkans. The Śliwowica Podbeskidzka is a unique beverage obtained from natural fruit spirit. It owes its exquisite aroma and amber color to the process of maturing in precisely selected barrels.
🇵🇱 Śliwowica Podbeskidzka to alkohol produkowany z destylatu śliwkowego, który przez jakiś czas leżakuje w dębowych beczkach by nabrać odpowiedni smak i aromat. Powstaje ze specjalnie wyselekcjonowanych, naturalnych składników. Jest to mocny 50% alkohol o bursztynowej barwie i intensywnym zapachu śliwek (to z ich zacieru jest produkowany). Każdy miłośnik wysokoprocentowych alkoholi musi chociaż spróbować tej wyjątkowej, polskiej śliwowicy.