Saska Hazelnut with a Hint of Caramel Vodka Liqueur (Orzech Laskowy z Nutą Karmelu) 50cl / 30%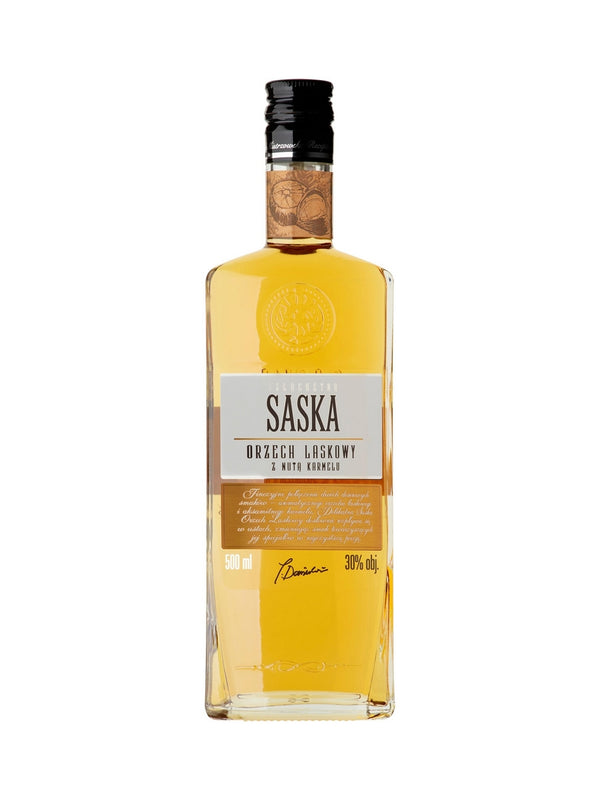 A fine combination of two dessert flavours – aromatic hazelnut and velvety caramel. Soft Saska Hazelnut caresses your palate, transforming the taste of its accompanying delicacies into pure poetry. Let yourself be seduced by the sweet overture of Hazelnut. A flavour that invigorates senses and opens hearts!
🇵🇱 Saska Orzech Laskowy z Nutą Karmelu to subtelne połączenie dwóch deserowych smaków – aromatycznego orzecha laskowego i aksamitnego karmelu. Łagodna Saska Orzech Laskowy dosłownie rozpływa się w ustach, pobudza zmysły i otwiera serca!