Saska Coffee with a Hint of Brandy Vodka Liqueur (Kawa z Nutą Brandy) 50cl / 30%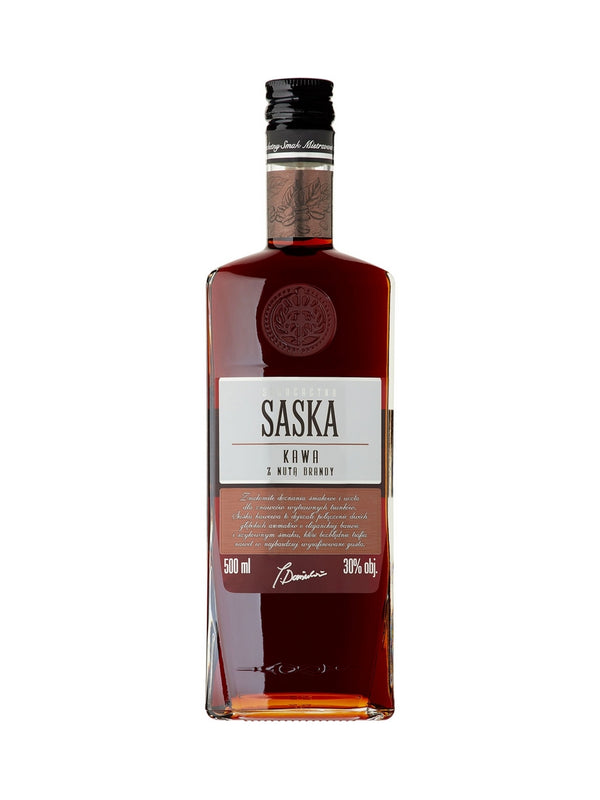 An excellent taste experience and a delight for true connoisseurs of dry spirits. Saska Coffee is a mature combination of two deep aromas, with an elegant colour and chic taste, which will satisfy the most discerning palate. Saska Coffee with a hint of brandy is perfect to enjoy with friends, soak in a sponge cake, add to buttercream or enrich the flavour of many other desserts. Take time to enjoy it!
🇵🇱 Saska to jakość, która oparta na wieloletniej tradycji. Saska Kawa z Nutą Brandy to niepowtarzalny trunek, który łączy w sobie dwa głębokie aromaty kawy i brandy, o eleganckiej barwie i wykwintnym smaku.