Saska Plain Vodka (Czysta) 70cl / 40%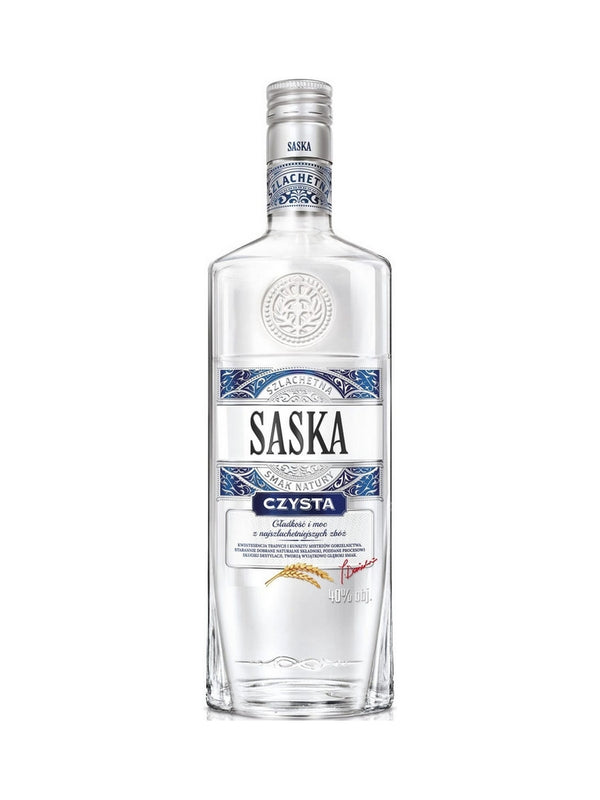 Saska Czysta (Clear) – delicate and translucent, using premium grains, only natural ingredients and crystal-clear water. It owes its character to the extract of American oak and slow maceration. Verdict: Pure, but lacking aroma, 40% abv.
🇵🇱 Wódka Saska Czysta to delikatny trunek wytwarzany według tradycyjnej polskiej receptury z najszlachetniejszych gatunków zbóż. Swój łagodny smak zawdzięcza wielkiemu doświadczeniu mistrzów gorzelnictwa oraz wykorzystaniu wyłącznie naturalnych składników i krystalicznie czystej wody.