Rectified Spirit Duch Puszczy (Spirytus Rektyfikowany Spożywczy) 50cl / 95%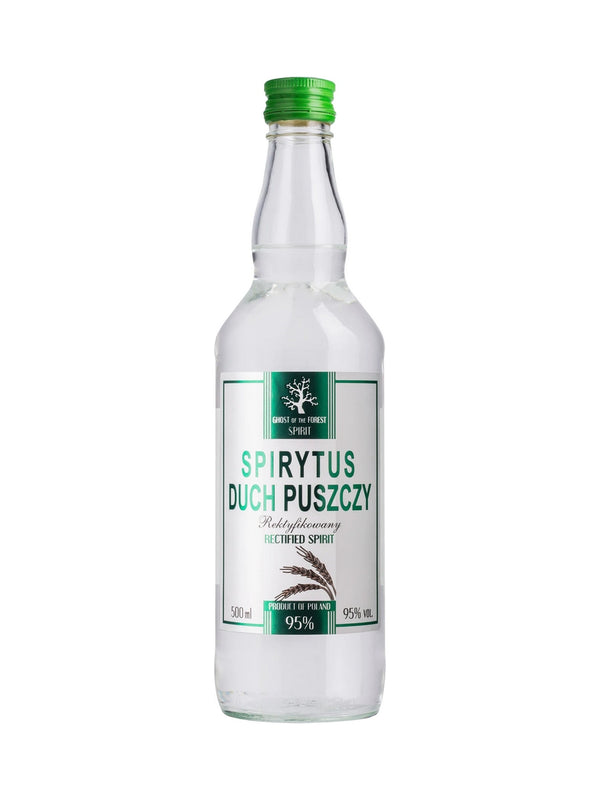 Seven times distilled, pure grain spirit made with the use of advanced technology from the highest quality raw materials. The entire production process, from grain selection to the transport of the finished product, is precisely controlled. Thanks to this, the product is not only perfect for making homemade fruit and herbal tinctures, but also widely used in the household. Alcohol content 95%. Should definitely not be ingested neat.
🇵🇱 Siedmiokrotnie destylowany, czysty spirytus zbożowy sporządzony przy użyciu zaawansowanej technologii z najwyższej jakości surowców. Cały proces produkcji, od selekcji ziarna do transportu gotowego wyrobu, jest precyzyjnie kontrolowany. Dzięki temu produkt jest nie tylko doskonały do sporządzania domowych nalewek owocowych i ziołowych, ale znajduje także szerokie zastosowanie w gospodarstwie domowym.