Pan Tadeusz Vodka 50cl / 40%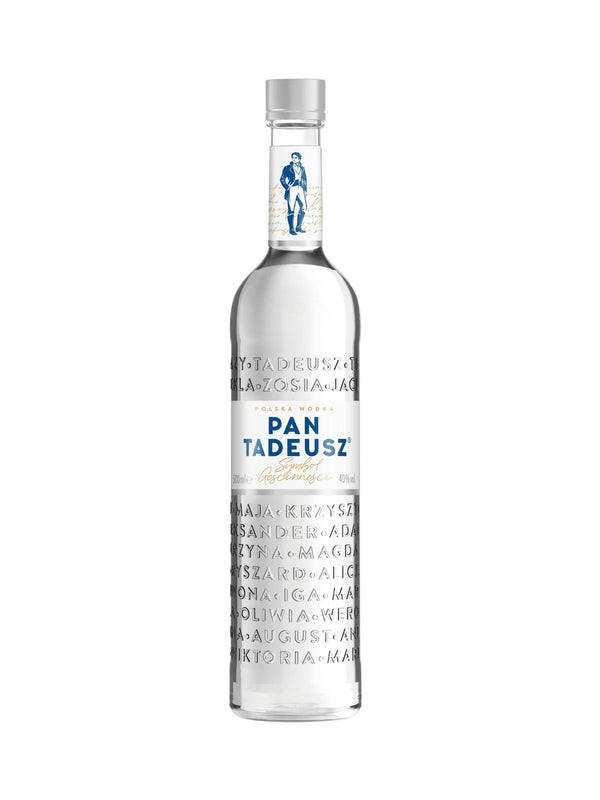 Pan Tadeusz Polish Vodka is a pure unflavoured Vodka made from selected rye grains. It combines several hundred years of Polish alcohol distiooing tradition with a modern spirit rectification process. Both those factors ensure the product is of the highest quality. This Vodka was created at the same time as Andrzej Wajda's movie based on a famous Polish masterpiece "Pan Tadeusz". The image of the product was influenced by the film and the first edition of the book in 1834. The copy of the title "Pan Tadeusz" is presented on the frosted bottle. The product is specially packaged in a clear tube.
🇵🇱 Wódka Pan Tadeusz jest produkowana zgodnie z definicją Polskiej Wódki, co oznacza, że cały proces produkcji przebiega w Polsce: destylat powstaje ze zbóż uprawianych wyłącznie na terenie Polski, rektyfikacja odbywa się w Poznaniu, a zestawianie i butelkowanie w Zielonej Górze.