Pan Tadeusz Chokeberry Vodka Flavoured (Aronia) 50cl / 40%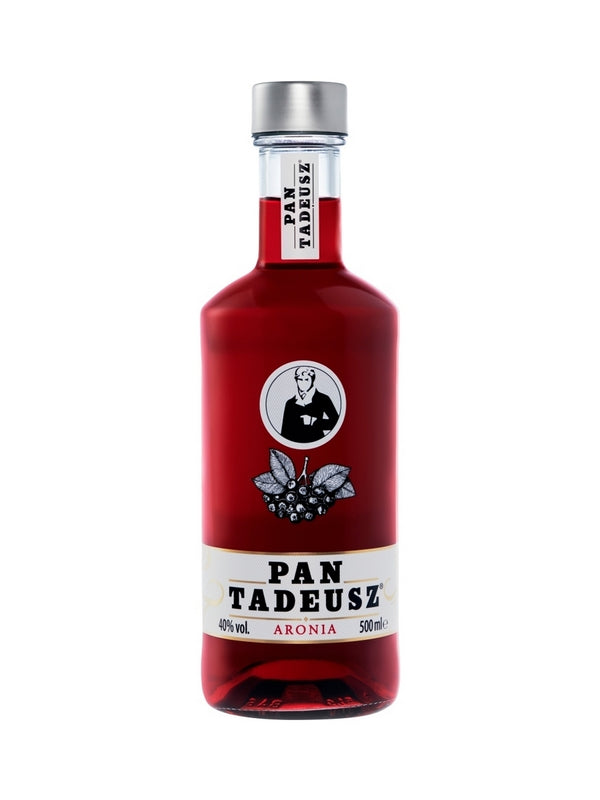 Pan Tadeusz Aronia is a unique composition based on Polish chokeberry fruits. The result is a pure, deep, fruity drink reminiscent of the most beautiful days of summer. Pan Tadeusz Aronia is a unique vodka for connoisseurs of traditional, natural flavors.
🇵🇱 Wódka Pan Tadeusz o smaku owoców aronii to produkt o nieprzeciętnych walorach smakowo-zapachowych. Swoje właściwości zawdzięcza połączeniu 40% wódki z owocami polskiej aronii. W efekcie tego mariażu powstał produkt jedyny w swoim rodzaju – trunek, który jednocześnie rozgrzewa i orzeźwia, w którym kwaskowate nuty aronii neutralizują gorycz wódki.