Paderewski Vodka 70cl / 40%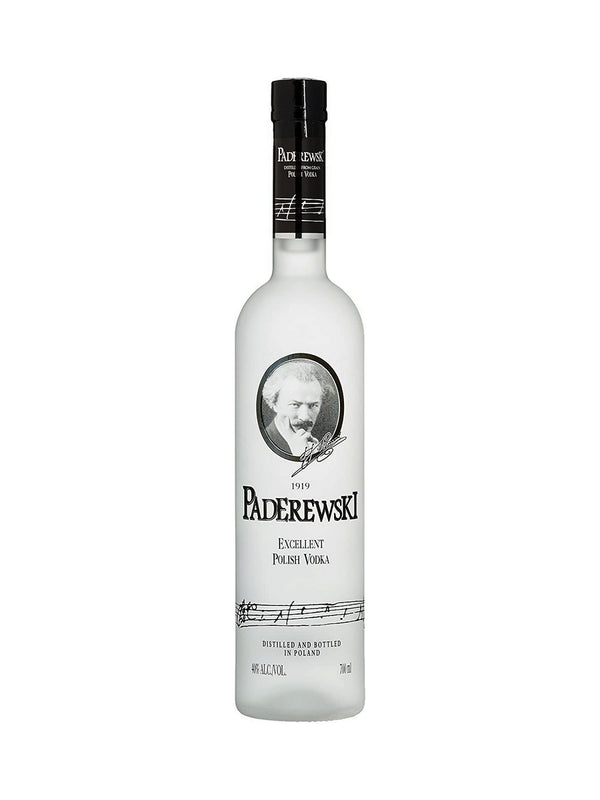 A Polish grain-based vodka named after Ignactius Jan Paderewski, a well-loved pianist and diplomat - there's a monument to Paderewski in Warsaw's Ujazdów Park. Distilled four times and made from grain spirit for an excellent flavour and a unique taste.
🇵🇱 Wódka Paderewski to najwyższej jakości wódka delikatesowa. Swój wyjątkowy smak zawdzięcza doskonałemu, naturalnemu spirytusowi zbożowemu, destylowanemu pięciokrotnie, krystalicznie czystej wodzie z okresu trzeciorzędu czerpanej z własnego ujęcia oraz unikalnej polskiej recepturze. Jej wyjątkowość uzewnętrznia oryginalna i niepowtarzalna butelka. Wódka Paderewski produkowana jest w Wielkopolsce.