Nalewka Babuni Quince Liqueur (Pigwa) 50cl / 18%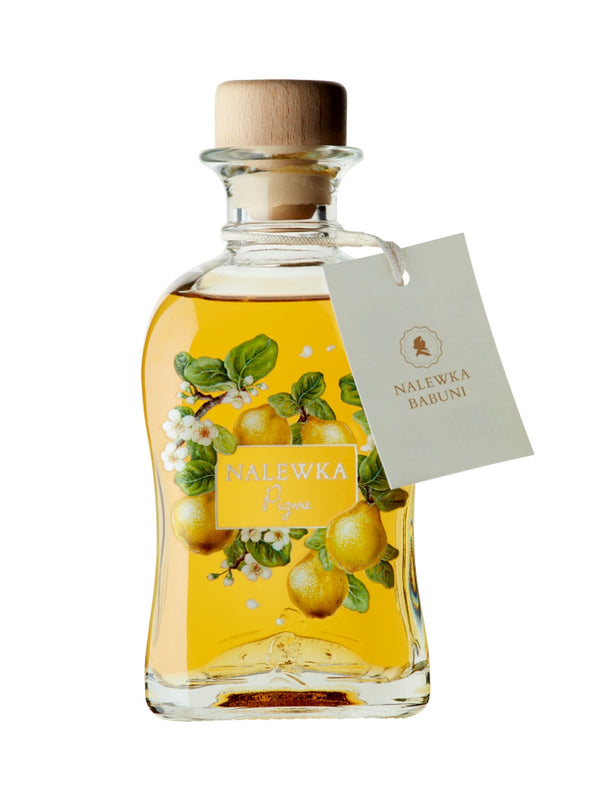 Grandma's Quince Liqueur first intrigues with its sweet-and-sour taste, characteristic of that fruit. Then it warms up and kindles the senses. A great combination of exquisite spirit and natural quince infusion.
🇵🇱 Pigwowa Nalewka Babuni najpierw intryguje swoim słodko-cierpkim, charakterystycznym dla pigwy smakiem. Potem rozgrzewa i rozpala wszystkie zmysły. Znakomite połączenie wyśmienitego spirytusu z naturalnym nalewem pigwowym.