Lubelska Pear Vodka Liqueur (Gruszkówka) 50cl / 30%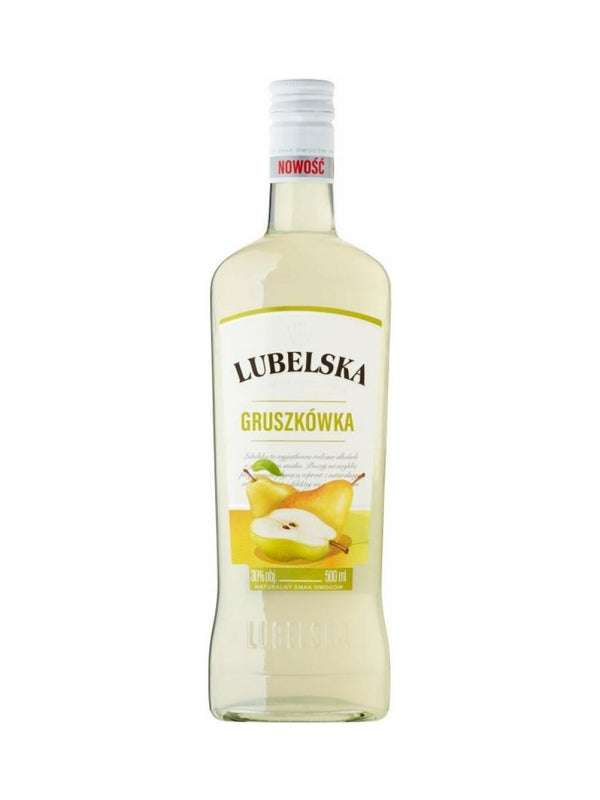 Seductively sweet and wine-like, Lubelska Gruszkówka (pear) has a subtle colour and a distinctive fruit intensity.
🇵🇱 Lubelska Gruszkówka to kolejny z serii owoc ma moc, pierwszy produkt na rynku o tym smaku. Intensywny kolor i aromat sprawia, że jeszcze przed degustacją zawartość zapowiada coś nieszablonowego. Odpowiednio zbalansowana słodycz, nieprzesadzona, bez nadmiernej ilości chemii jak w przypadkach innych trunków smakowych dostępnych na rynku sprawia, że na podniebieniu pozostaje lekki i łagodny smak gruszki. Lubelska Gruszkówka smakuje zarówno w shotach jak też świetnie sprawdza się w jako składnik drinków i koktajli.