Krupnik Salted Caramel Vodka Liqueur (Słony Karmel) 50cl / 32%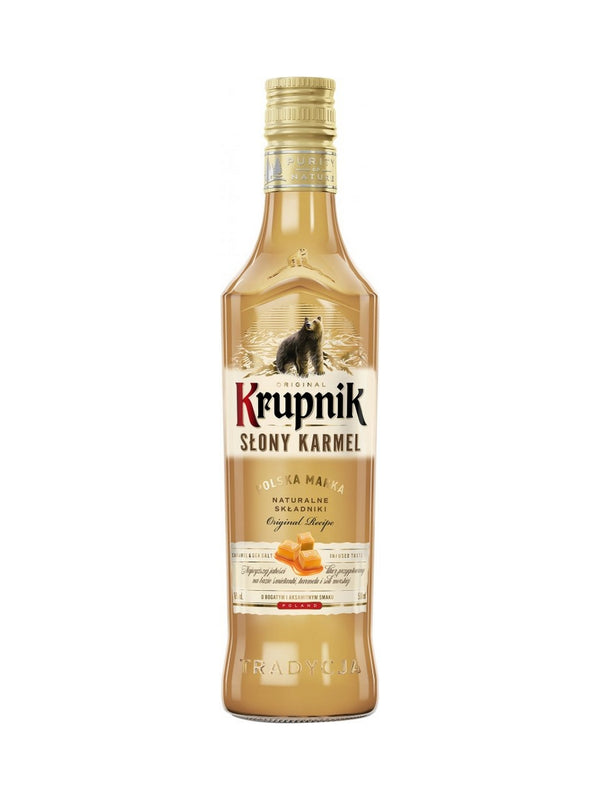 Krupnik salted caramel or 'slony karmel' liqueur, produced in Poland. Traditionally made with honey and spices, this expression boasts the hugely popular flavour of salted caramel.
🇵🇱 Krupnik Słony Karmel to oryginalne połączenie najwyższej jakości śmietanki i aromatycznego karmelu z solą morską, która doskonale przełamuje delikatną słodycz trunku. Likier ma fantastyczną aksamitną konsystencję i piękny bursztynowy kolor.