Krupnik Raspberry Liqueur (Malina) 50cl / 16%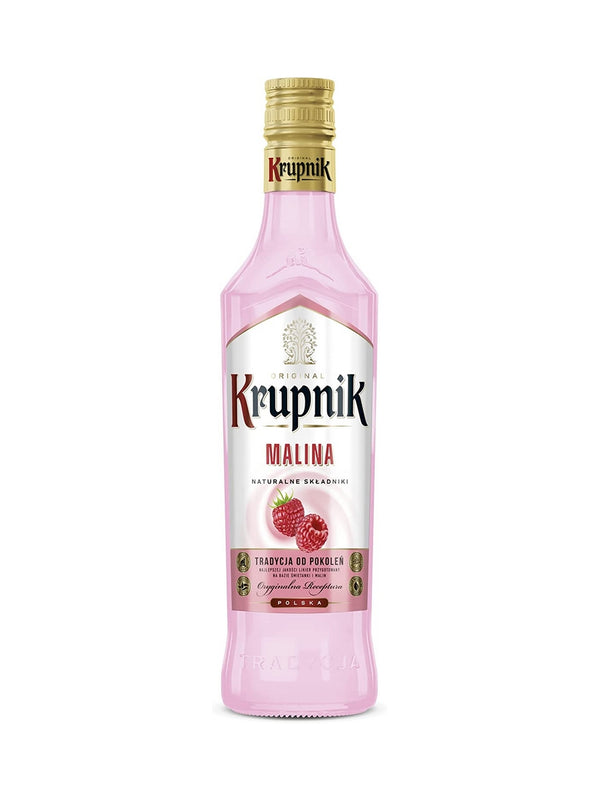 Krupnik Raspberry is a milk liqueur created based on cream and fragrant, sun-ripened raspberries. In this liqueur, the sweetness of raspberries is broken by their acidity combined with the highest quality spirit. It is a perfectly balanced, juicy and fragrant fruit liqueur that is perfect in cocktails, as an addition to desserts, and for sipping neat from liqueur glasses.
🇵🇱 Krupnik malinowy to najwyższej jakości trunek wykonany z wysokogatunkowego spirytusu, śmietanki, a także soczystych, pysznych malin. Taka kompozycja składników nadaje alkoholowi niesamowitych walorów smakowych i wyjątkowego aromatu, co pozwala na subtelne delektowanie się nim z zachwytem. Likier krupnik malina 500 ml to produkt o oryginalnym smaku, które dzięki połączeniu wysokiej klasy składników sprawia, że trunek przypadnie do gustu nawet najbardziej wymagającym degustatorom.