Krupnik Quince Vodka Liqueur (Pigwowy) 50cl / 30%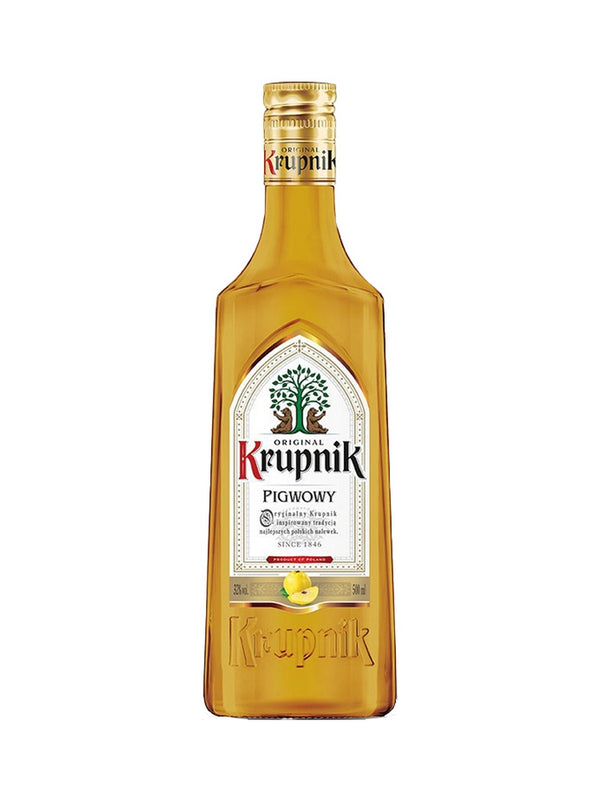 The original quince taste liqueur, made from the finest quality ingredients. Krupnik premium vodka has been launched and is available since March 2010. In a very short term it gained popularity among Polish consumers. Composition of excellent ingredients gathered by vodka experts makes it exquisite product.
🇵🇱 Krupnik pigwowy to szlachetny smak oraz wspaniały zapach zapomnianego owocu pigwy odkryty na nowo. Delikatnie kwaśny i słodki zarazem, owocowy i aromatyczny. Intrygujący i odkrywczy, prawdziwie polski. Dopracowana receptura idealnie skomponowanych składników, potwierdzona badaniem konsumenckim sprawia, że Krupnik pigwowy jest wyjątkowy i godny polecenia.