Krupnik Huzelnut Vodka Liqueur (Orzechowy) 50cl / 30%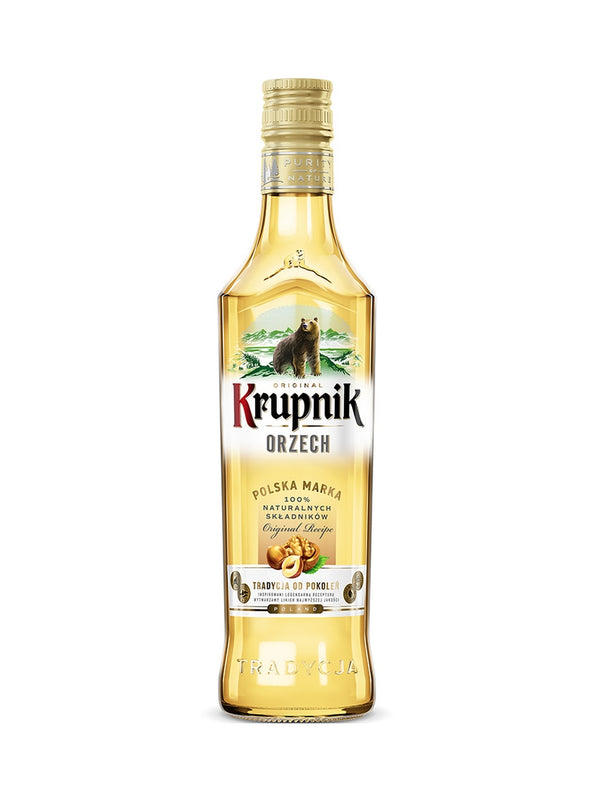 Hazelnut liqueur from Krupnik, who produce a whole range of top Polish liqueurs as well as the vodka that's used as their base. This liqueur contains hazelnut extract and walnut macerate.
🇵🇱 Krupnik orzechowy swój smak zawdzięcza doskonałemu połączeniu orzechów laskowych i włoskich. Delikatnie słodki, aromatyczny, wzmocniony 30% alkoholem. Sporządzony jedynie z naturalnych składników z zastosowaniem osiągnięć nowoczesnej destylacji.