Krupnik Honey Vodka Liqueur (Miodowy) 50cl / 38%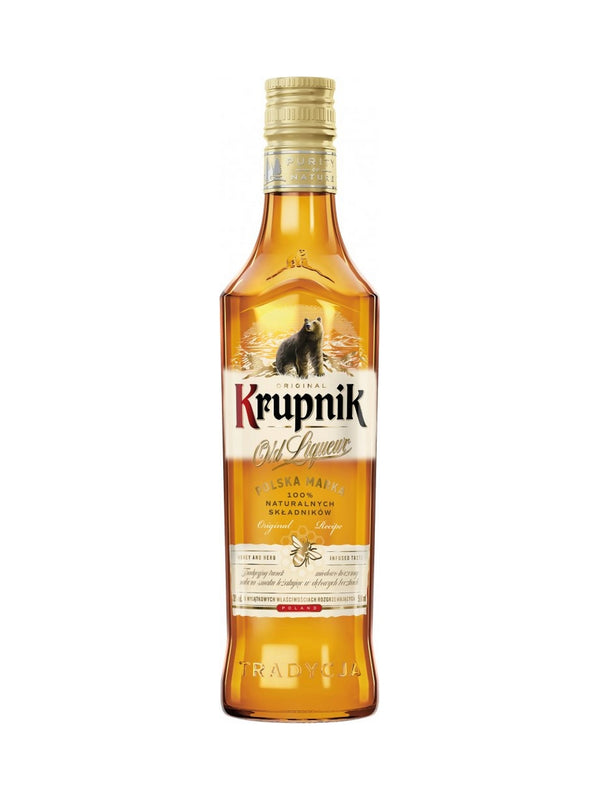 Krupnik is a delicious Polish vodka-based honey liqueur created using wild bees honey blended with exotic spices, leaving a sweet and spicy flavour. Produced in a centuries old recipe, Krupnik is a highly popular traditional Polish drink.
🇵🇱 Krupnik Old Liqueur Premium swoim charakterem nawiązuje do szlachetnej tradycji alkoholi na bazie miodu sięgającej aż Średniowiecza, kiedy to szlachta i rycerze raczyli się nalewkami miodowymi. Obecnie produkowany jest według tych samych receptur, jednakże przy użyciu najnowszych technologii.