Krupnik Coconut Vodka Liqueur (Kokos) 50cl / 16%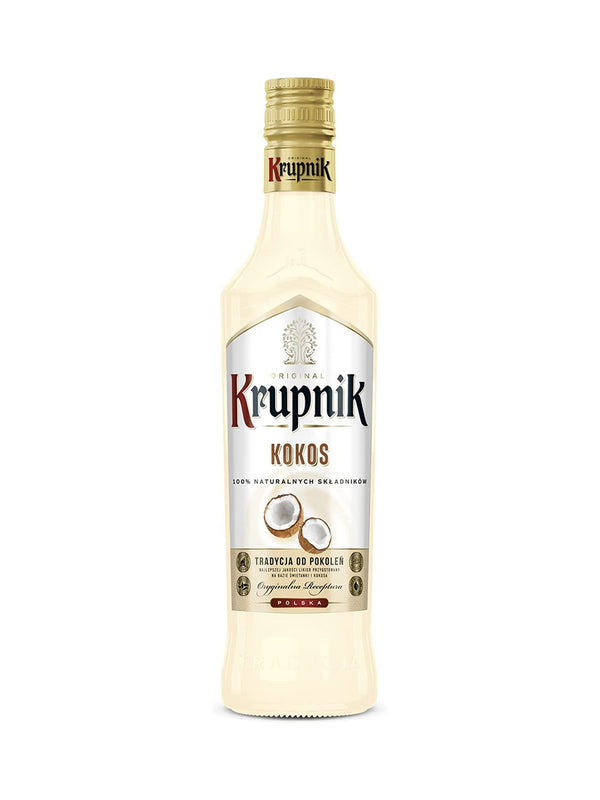 Krupnik Coconut flavoured milk liqueur is a wonderful combination of coconut flavour with delicate cream and the highest quality spirit. Its delicate, creamy texture allows you to immerse yourself in the flavours of paradise holidays and enjoy them at any time. It is perfect in cocktails, as an addition to desserts and coffee, and for sipping neat from liqueur glasses.
🇵🇱 Znajdujący się w asortymencie naszego sklepu krupnik kokosowy to niesamowity trunek, który wyróżnia się subtelnym smakiem śmietanki połączonej z wonnym kokosem. Alkohol jest niezwykle uniwersalnym rozwiązaniem, którym możesz delektować się, serwując zarówno w kieliszku do likierów, jak i dodając do wszelkiego rodzaju deserów lub jako polewę do lodów.