Krupnik Cherry Vodka Liqueur (Wiśnia) 50cl / 30%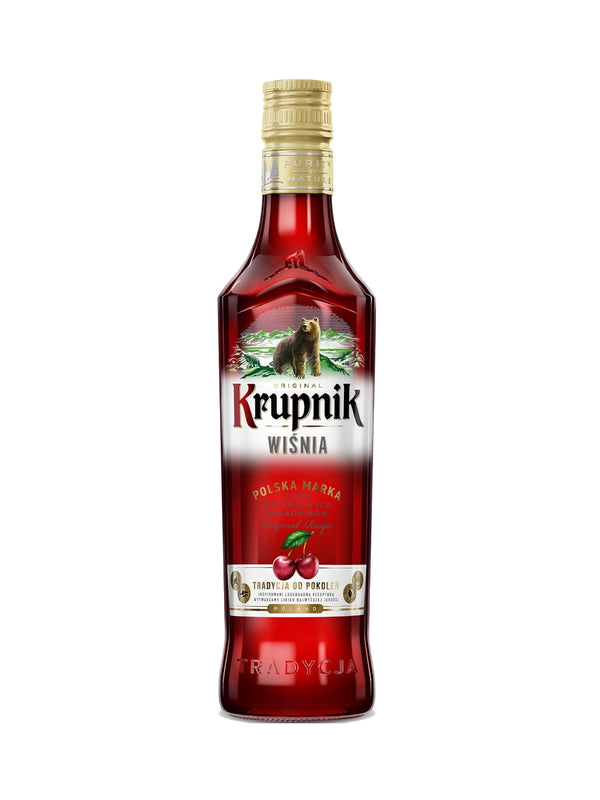 Krupnik have taken their best selling vodka and infused it with cherries to make this fragrant vodka liqueur. Made with the finest natural ingredients, this liqueurs fresh taste makes it perfect for cocktails.
🇵🇱 Krupnik wiśniowy został przygotowany na bazie wódki Krupnik i soczystych, słodkich polskich wiśni. Prawdziwie owocowy z delikatną pestkową nutą. Idealna kompozycja precyzyjnie dobranych składników sprawia, że Krupnik wiśniowy ma doskonałą gęstość, smak i zapach oraz klarowny, intensywnie rubinowy kolor.