Saska Purple Plum Vodka Liqueur (Śliwka Węgierka) 50cl / 30%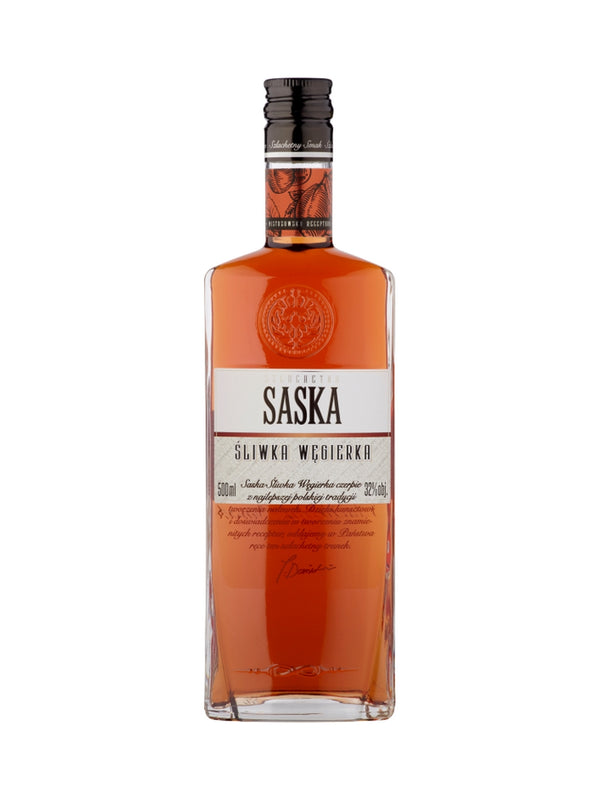 Saska Purple Plum is created using the highest quality grains and crystal clear water combined with the extract of ripe, purple plums. During the meticulous production process, the fruit give out their natural aromas and pleasant sweetness, while the liqueur acquires a deep, plum colour.
🇵🇱 Saska Śliwka węgierka to smak dojrzałych, soczyście słodkich śliwek. W trakcie skrupulatnego procesu produkcji, nabiera przyjemnej słodyczy oraz urzekającej, lekko-śliwkowej barwy. Swój szlachetny smak Saska Śliwka węgierka zawdzięcza starannie dobranym składnikom i ich idealnym proporcjom. Wszystko to sprawia, że trunek ten przywraca blask polskiej tradycji biesiadowania i gościnności.