Grzaniec Galicyjski Mulled Wine 1L / 13,5%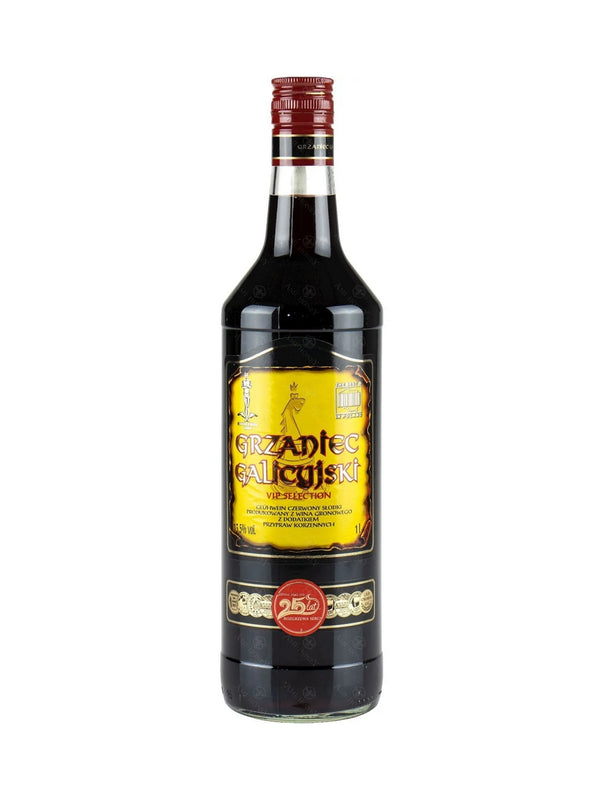 Grzaniec Galicyjski mulled wine has been present on the Polish market since 1994 and is the only product in this category that is made strictly according to an unchanging, traditional recipe. Its secret is high-quality wine and a specially selected composition of natural spices. The secret of the unique taste of Grzaniec Galicyjski Classic lies in the carefully guarded recipe from Galicia area. The richness of natural spices combined with grape wine create an unusual composition that, when heated, spreads an amazing aroma.
🇵🇱 Grzaniec Galicyjski jest obecny na polskim rynku od 1994 roku i jako jedyny produkt w tej kategorii robiony jest ściśle według niezmiennej, tradycyjnej receptury. Jego sekretem jest wysokiej jakości wino oraz specjalnie dobrana kompozycja naturalnych przypraw korzennych. Tajemnica wyjątkowego smaku Grzańca Galicyjskiego Klasycznego tkwi w starannie strzeżonej recepturze pochodzącej z terenu Galicji. Bogactwo naturalnych przypraw w połączeniu z winem gronowym tworzą niezwykłą kompozycję, która po podgrzaniu roztacza niesamowity aromat.