Krupnik Advocat Coffee Vodka Liqueur (Advokat Kawowy) 50cl / 16%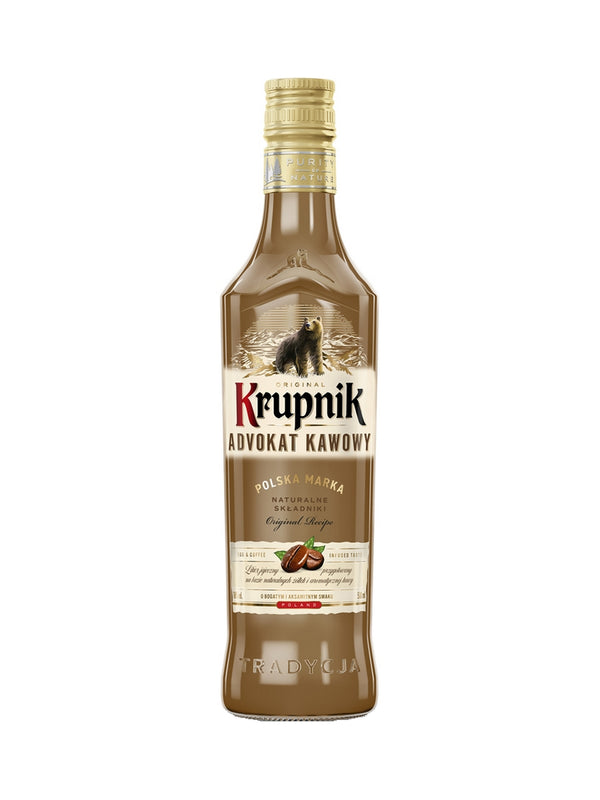 A coffee-flavoured advocaat from Polish liqueur experts, Krupnik. Still enjoyably sweet and creamy as it's classic Advokat, but with the addition of soft, rich coffee notes slowly developing. Ought to be a good accompaniment to a sweet dessert.
🇵🇱 Krupnik Advokat Kawowy jest to polski likier, o zupełnie nowym smaku. Jest to bardzo ciekawa odmiana słynnego likieru jajecznego, tym razem pojawiają się dominujące nuty kawy. Idealny do deserów oraz jako likier serwowany solo.