Dalkowski Strawberry Liqueur (Likier Truskawkowy) 50cl / 15%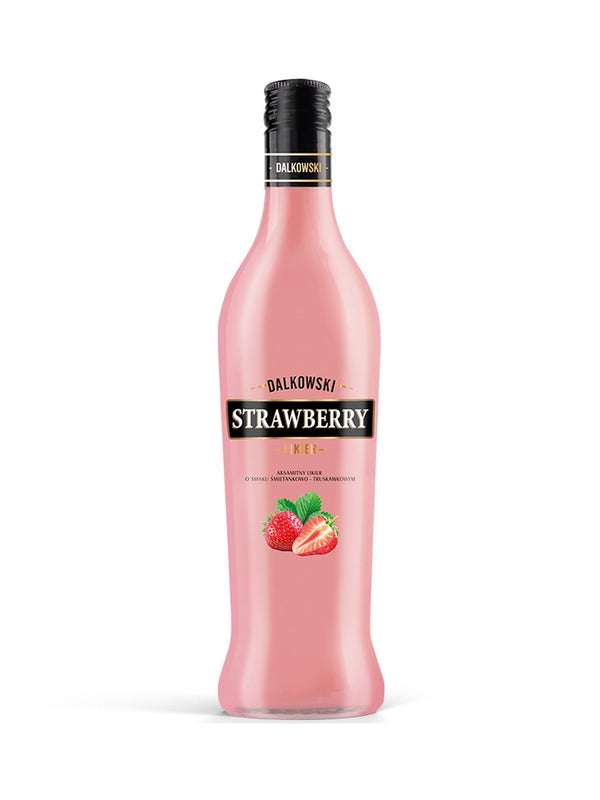 Dalkowski Strawberry flavoured liqueur. It is an exceptional combination of velvet cream and ripe strawberry. Perfect when served neat in a slightly chilled glass or with cold cakes and fruit choux buns.
🇵🇱 Aksamitny likier o przyjemnym truskawkowym zapachu i delikatnie słodkim smaku. Doskonały do picia solo w lekko schłodzonym kieliszku jak również jako dodatek do lodów, ciast i deserów.