Bialy Bocian Cranberry Vodka Flavoured (Żurawina) 50cl / 40%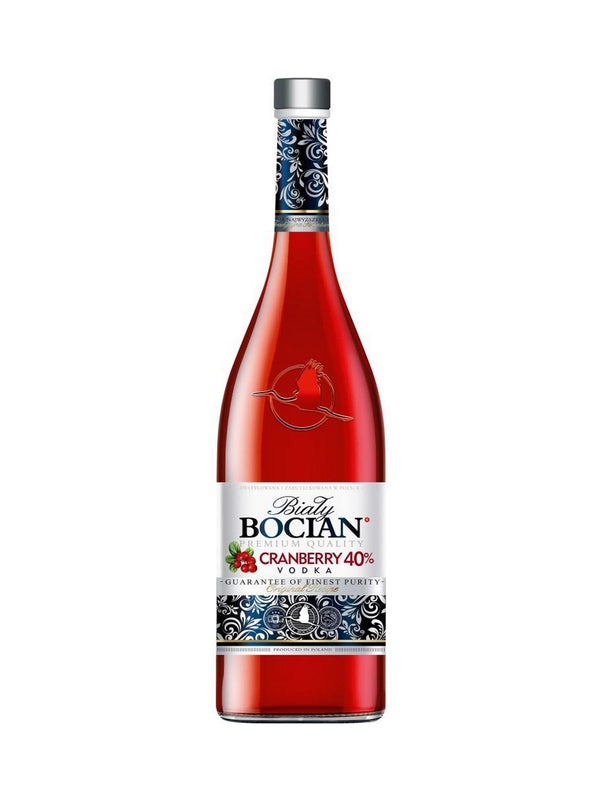 High-quality Biały Bocian vodka enriched with the delicate taste of macerate made of fresh forest cranberry fruit. High-percentage flavored alcohol will satisfy the taste buds of many a connoisseur of delicious drinks and unusual tastes.
🇵🇱 Wysokiej jakości wódka Biały Bocian wzbogacona delikatnym smakiem maceratu ze świeżych owoców żurawiny leśnej. Wysokoprocentowy alkohol smakowy, zadowoli kubki smakowe niejednego konesera wybornych trunków i niecodziennych smaków.