Belvedere Smogóry Forest Vodka 70cl / 40%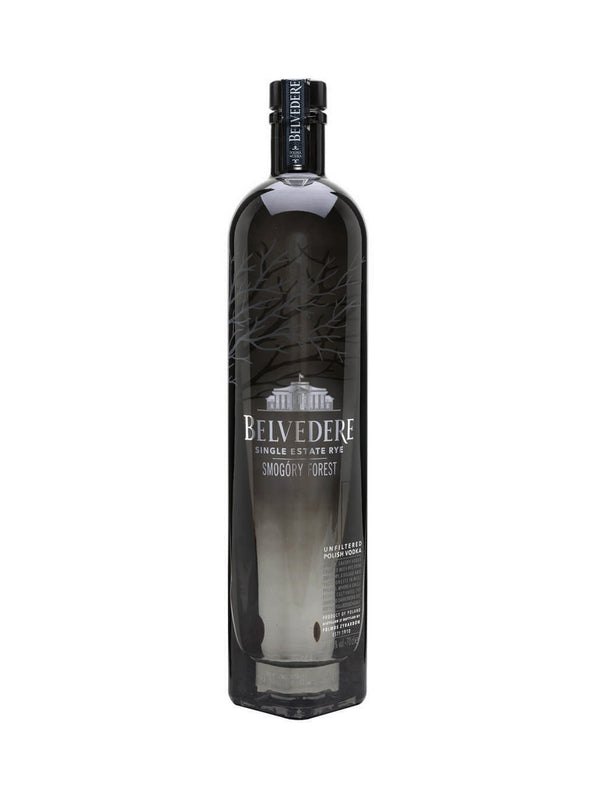 Smogóry Forest is crafted with rare Diamond Dankowskie rye from a single estate located in Smogóry, a tiny village in rural Western Poland surrounded by the region's vast, pristine forests. This exceptionally bold, robust and savoury vodka captures the essence of its unspoiled region, recalling the dense hardwood forests dominating the terroir.
🇵🇱 Belvedere Single Estate Smogóry Forest zadebiutowała w 2019 roku, ta żytnia wódka powstała we wsi Smogóry w województwie lubuskim. Teren ten, który słynie z czystego powietrza, bardzo dobrych warunków geologicznych do uprawy żyta wpływa na jakość i smak tej wódki. Charakteryzuje ją odrobina pikantności, długi i wyrazisty finisz oraz niesamowita aromatyczność. Z ciekawostek, to właśnie Lech Wałęsa zezwolił na użycie przez firmę wizerunku Pałacu Belwederskiego na etykiecie.