Krupnik Mango Milk Liqueur Vodka (Mango) 50cl / 16%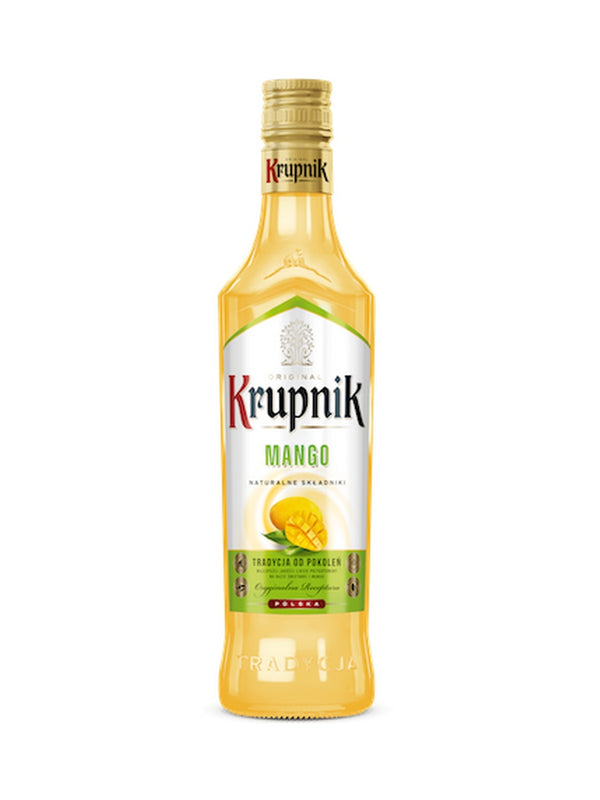 Krupnik Mango Liqueur is a delicious milk liqueur made from high-quality milk and ripe, juicy mango. Perfect for the summer period, but also on cold days when we want to remember the sunny, warm moments of summer. It is characterized by an extremely creamy, delicate consistency and a wonderful mango flavor that melts in your mouth.
🇵🇱 Likier Krupnik Mleczny Mango to pyszny mleczny likier wytwarzany z wysokiej jakości mleka i dojrzałego, soczystego mango. Doskonały na okres letni, ale również i w chłodne dni, gdy chcemy przypomnieć sobie słonecznie, ciepłe chwile lata. Charakteryzuje się niezwykle kremową, delikatną konsystencją i wspaniałym smakiem mango, które rozpływa się w ustach.