Grzaniec Galicyjski Honey Mulled Wine (Miodowy) 1L / 12%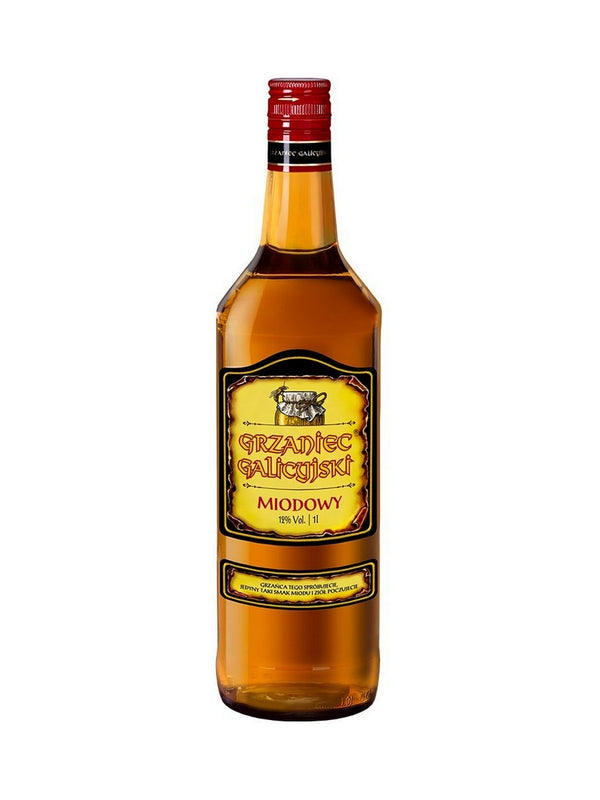 Grzaniec Galicyjski honey mulled wine is a Polish mulled wine with honey. Grzaniec is Polish for 'mulled wine', a red wine with added spices, designed to be served hot. With the addition of honey, this is a sweet, warming drink with a strong clove aroma. Pouring a golden amber colour, Grzaniec Galicyjski Honey offers up aromas of floral honey and cloves. The flavour is sweet, and served warm this makes for the perfect winter drink. Why not add a stick of cinnamon and a slice of orange, for a beautifully garnished drink.
🇵🇱 Grzaniec Galicyjski miodowy jest jedynym grzańcem na rynku z dodatkiem miodu. Miód idealnie uzupełnia kompozycję grzańca bogatą w korzenne aromaty, tworząc niezwykłą kompozycję.W yborny Grzaniec Galicyjski z dodatkiem miodu wspaniale rozgrzeje w zimowe dni.