Bialy Bocian Panna Cotta with Raspberry Vodka Liqueur (Panna Cotta z Maliną) 50cl / 16%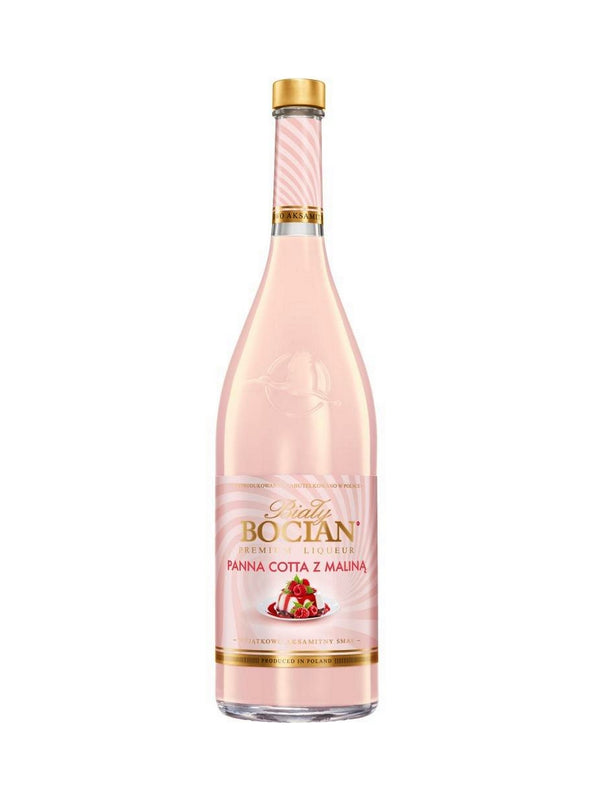 A novelty from Bialy Bocian that should delight all gourmands. This liqueur is produced on a base of rye vodka and flavored with Panna Cotta. It is ideal as a digestif, with desserts or even in cocktails.
🇵🇱 Biały Bocian Panna Cotta z Maliną to aksamitny, rozpływający się w ustach likier inspirowany tradycyjnym włoskim deserem. Swój niepowtarzalny smak zawdzięcza doskonale dobranym składnikom: spirytusowi, mlecznemu kremowi, dojrzewającym w słońcu malinom oraz aromatycznej wanilii.