Chopin Chocolate Liqueur in Tube 50cl / 18%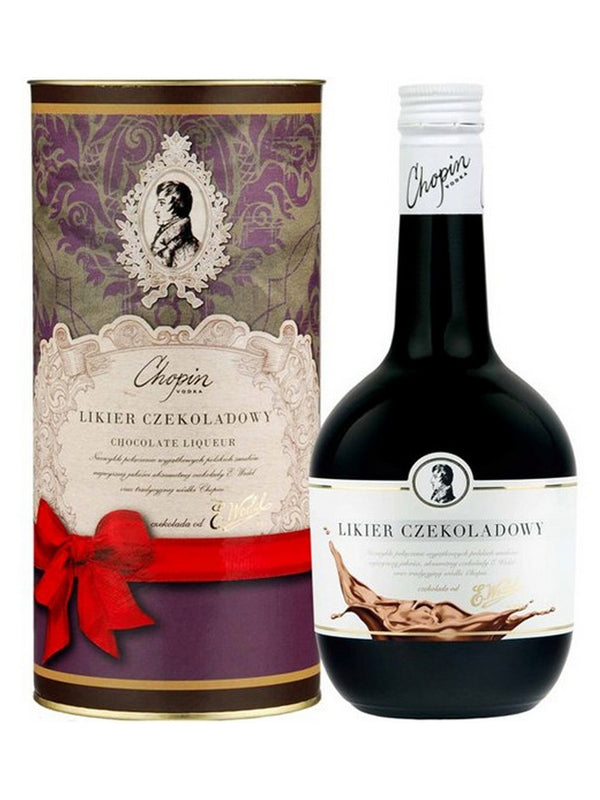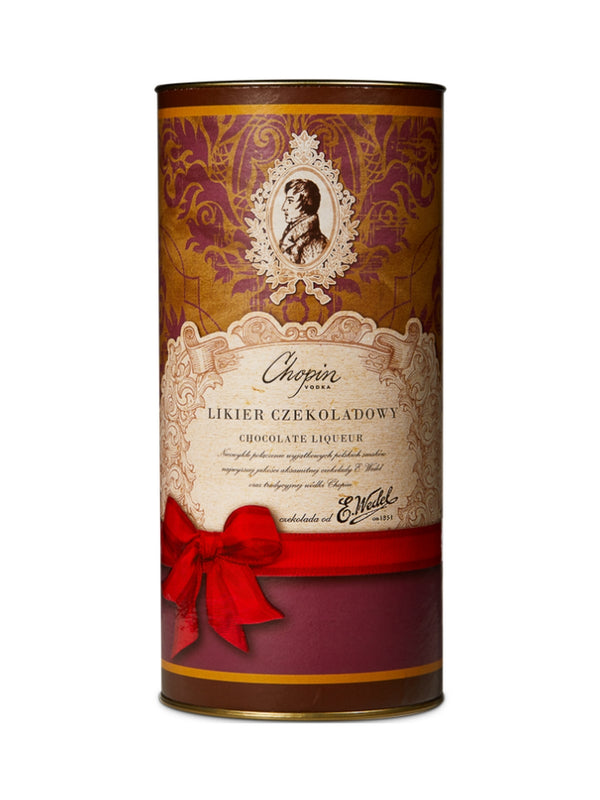 This liquor is the association of Chopin distillery and the most ancient chocolate maker of Poland E.Wedel. The power of the rye vodka combined to the sweetness of chocolate are making the perfect alliance for a dessert or a sweet component in cocktails.
The above bottle is packed in an elegant tube, which will be perfect as a gift.
🇵🇱 Likier czekoladowy Wedla to połączenie wyśmienitych smaków i tradycji dwóch znakomitych polskich marek takich jak E. Wedel oraz Wódki Chopin. Swój wyjątkowy i niepowtarzalny smak zawdzięcza zastosowaniu starannie dobranych, naturalnych składników – wódki Chopin Rye, która wytwarzana jest według tradycyjnej receptury oraz najlepszej czekolady, przygotowanej przez Maestro Czekolady. Jest to symfonia bogatego kremowego smaku. Kusi aksamitem i miękkością oraz, zachwyca nawet najbardziej wymagające podniebienia.

Powyższa butelka zapakowana jest w elegancką tubę, która idealnie sprawdzi się jako prezent.