Chopin Wheat Vodka 70cl / 40%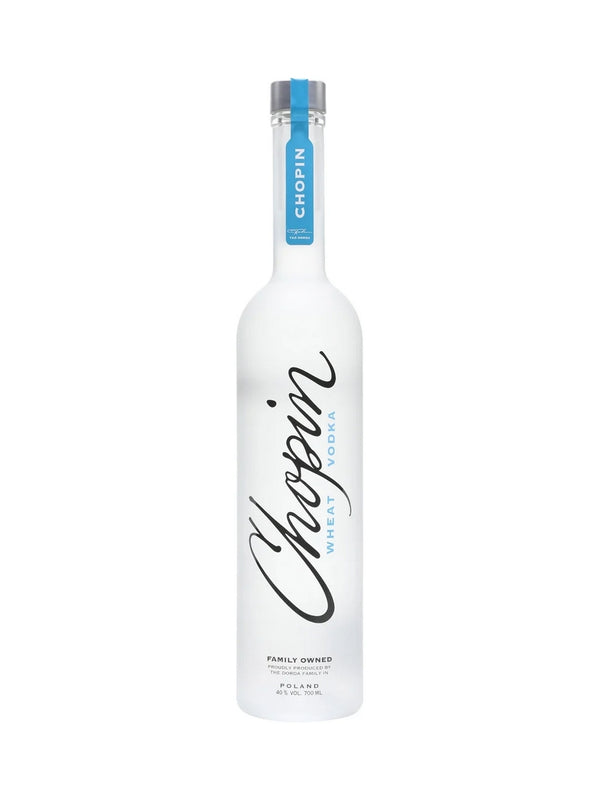 Chopin's Wheat vodka is distinct from the potato and rye offerings. It's the lightest and sweetest of the lineup, which makes it perfect for sipping, and for lighter summer cocktails. The nose is floral, and there's subtle caramel in the palate.
🇵🇱 Wyprodukowana w 100% z naturalnej polskiej pszenicy wódka znanej i cenionej marki Chopin. Czterokrotnie destylowana i pięciokrotnie filtrowana. Ma pełny smak, słodki i delikatny aromat ciasta, a także zrównoważony i satysfakcjonujący, wyraźnie karmelowy finisz.