Bialy Bocian Salty Caramel Vodka Liqueur (Słony Karmel) 50cl / 16%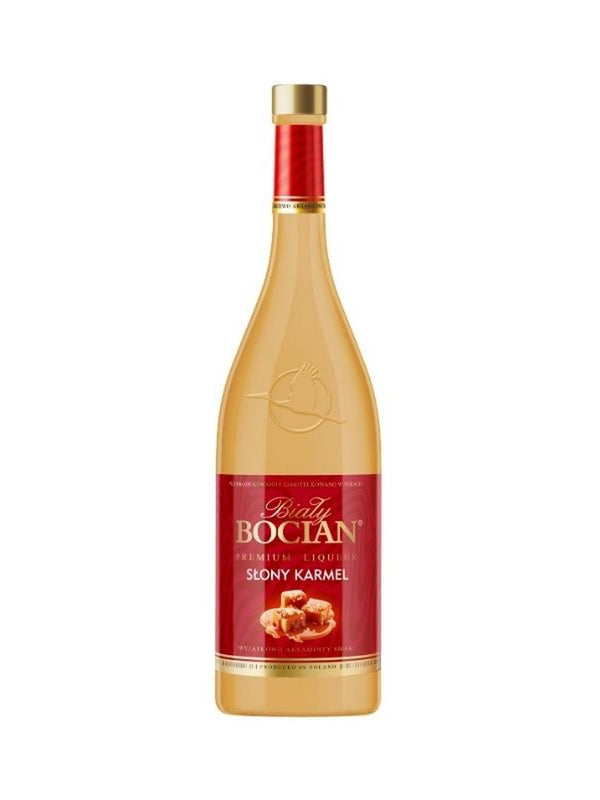 This new liqueur from Bialy Bocian is produced on a rye vodka base and macerated with caramel with a hint of salt. It is ideal as a digestif, with desserts or even as a cocktail.
🇵🇱 Biały Bocian Słony Karmel to propozycja stworzona specjalnie dla miłośników słodkich, mlecznych trunków. Aksamitny likier z wysokiej jakości spirytusu i mleka od polskich krów, doprawiony szczyptą aromatycznej soli z Morza Śródziemnego. Wyśmienity smakołyk do serwowania w kieliszkach lub jako dodatek do lodów i innych deserów.